Course Overview
This route of 3D Design offers you the opportunity to explore a wide variety of materials, focusing specifically on the Product Design and Architecture routes into the design industry.
In Year 1, you will focus on your own personal skill development, exploring a wide range of design and architecture processes. You will learn to work with materials including plastic, wood and unconventional production materials. You will learn the contextual, historical and contemporary influences of this exciting industry.
In Year 2, your focus turns to your own specific area of interest where you create and/or build your own design. This can be anything from lighting, furniture, a roller-coaster ride or the redevelopment of an iconic building.
The course offers access to a large workshop where you will have the opportunity to use the latest CAD/CAM technology, 3D printers and traditional production tools.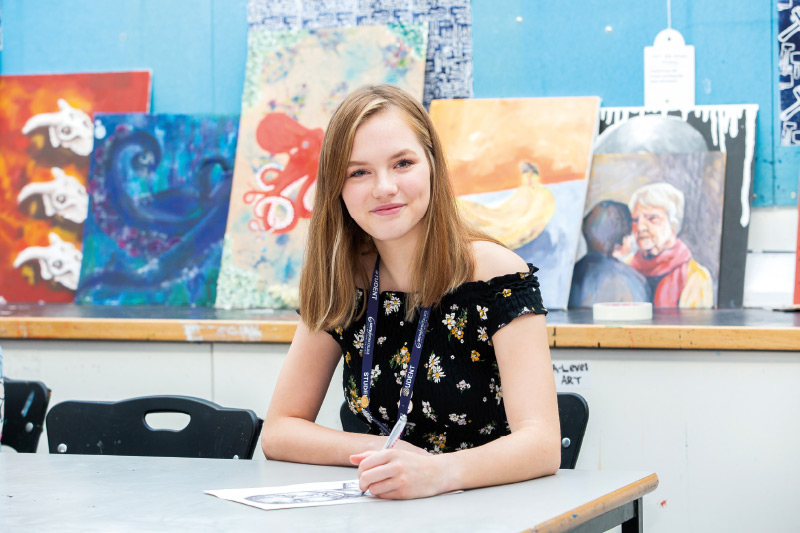 Course Topics
Materials, components and applications
Design, environment and ergonomics
Design and manufacture
Design and market influence
Historical and contemporary developments
Different styles and genres
How images and artifacts relate to social, environmental, cultural and ethical contexts
Course Features
Product design is an innovative course that uses new technology and encourages you to work creatively.
The course allows you to experience what it is like to work on real life design projects and develop a product for a client.
The course gives you the opportunity to visit successful manufacturing companies such as JCB, Toyota, Jaguar and Michelin which allows you to learn about state of the art industrial practice.
Throughout the course you will take ownership of your project work and learning which will help develop your skills to be an effective designer
ASSESSMENT
Coursework- 100% (40% externally set assignment)
Awarding Body: AQA
Where Courses Become Careers
Earn 35K plus as an experienced product designer or even more as an experienced architect!
Product design can lead on to many university options and career paths including: product design, industrial design, automotive design, engineering, furniture design, structural engineering, architecture, ergonomic design, interior design, jewellery design, textile design, theatre design, three-dimensional design
Make your mark
How SFC will help you to boost your CV by developing your skills and qualifications…
We encourage all students to take a broad view of design and technology and develop your capacity to design and make products and appreciate the complex relationship between design, manufacturing and marketing. We work closely with local and national companies on real-life design briefs including Michelin Lifestyle Ltd. This gives you real experience and develops your understanding of working for a client – an experience that will make you stand out to future employers.