Course Overview
"I always eat at the most expensive restaurants and I like to change my Porsche once a year"…
Well, we can't promise this is what you'll be saying in a few years' time, but regularly more than 90% of our Accounting students go on to study the subject after leaving the Sixth Form College. Accountants tend to have a much lower likelihood of unemployment, as well as enjoying much higher than average salaries throughout their working lives. Accounting is not just limited to number crunching and spread sheets, as might be perceived by some. It is a fascinating, varied and very rewarding subject both financially and in terms of job satisfaction.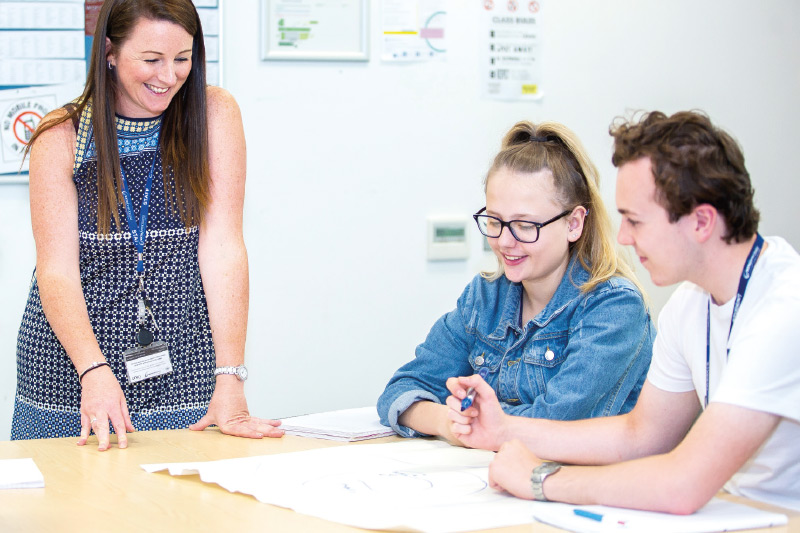 Course Topics
You will use financial data such as wages, sales, and purchases in order to find out:
If a business is making a profit or a loss (trading and profit and loss accounts).
The number of sales that need to be made in order to survive (the breakeven position).
How much it costs to make a product – in order to set a realistic price and control the business the overall value of a business (the balance sheet)
ASSESSMENT
100% Exam
Awarding Body: AQA
Where Courses Become Careers
There are a variety of career routes available in finance and accountancy ranging from a book keeper to a financial advisor. Students move on from the course in a variety of directions from apprenticeships to higher education. Many students progress onto AAT qualifications and others go on to study accountancy or business qualifications at university.
Accounting will provide students with both the skills and characteristics required for further study in accountancy, whether that be in an apprenticeship environment or at university.
Make your mark
How SFC will help you to boost your CV by developing your skills and qualifications…