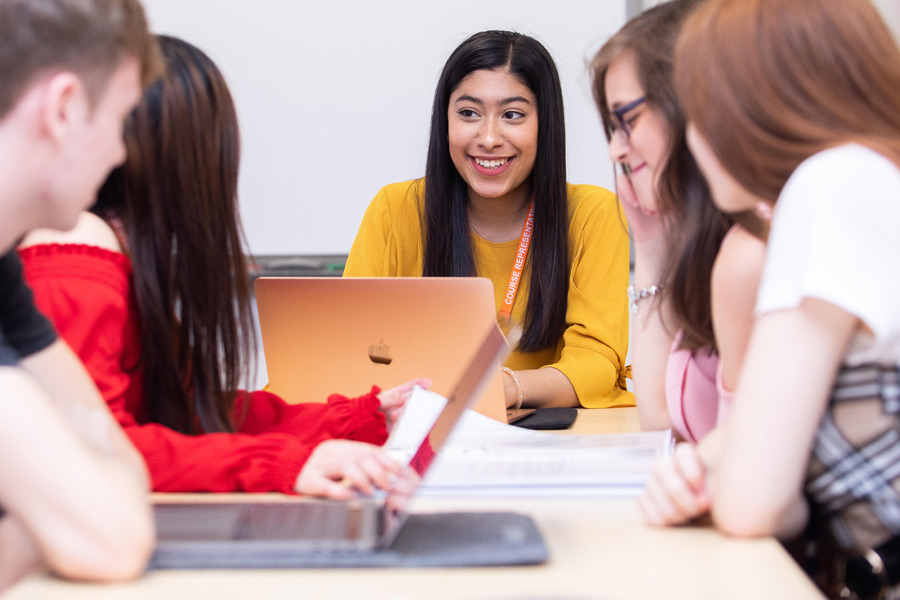 City of Stoke-on-Trent Sixth Form College
With so much taking place virtually over the past 12 months we feel it is important that all students starting at the College from September 2021 get to experience real-life as a Sixth Form College student IN THE BUILDING.  
Find Your Feet is your opportunity to take part in subject taster sessions, discover our exciting student-led enrichment programmes, meet other like-minded students and more! Remember, this is your opportunity to experience the Sixth Form College and help you to make informed decisions about your future. So, get involved, get informed and get inspired!  
This year Find Your Feet will take place on Tuesday 6th OR Wednesday 7th July. Each applicant will be invited into the college for ONE of these days.  
By the time Find Your Feet arrives, hopefully we will have returned to some form of normality (we are referring to Covid… obviously!) but this event will still be planned in a safe and secure way, wherever we happen to be in the Government's roadmap out of lockdown. KEEP IN TOUCH 
The college is now open and operating in a Covid-19 secure manner, all these measures will continue during Find Your Feet which include:
CONTROL MEASURES
We have worked closely with Public Health England to develop and refresh the system of controls to reduce the risk of transmission in the building. Please be reminded below of the key measures that will be in place that all staff and students must adhere to:   
Wash and sanitise your 

hands

 on arrival to the building and regularly throughout the day. 

 

Ensure that you 

observe 2m social distancing

 measures, both in choosing where to sit and work, and when moving around the College building. 

 

The wearing of 

face coverings

 is 

MANDATORY 

in all areas around the building including the classroom. If there is a Perspex screen separating workstations, then a face covering is not required.

 

Follow the one-way system when moving around the building. 

 

Use of empty classrooms and social spaces around the building during lunch/break times to ensure social distancing is observed. 

 

Doors are wedged open. 

 

Tissues, hand sanitiser and antibacterial wipes will be available in all rooms for staff and students to use. 

 
We ask students and staff to continue to do everything they can to adhere to these measures, because it is vital that they are implemented well and consistently to keep our college community healthy and happy.   
testing
Following the success of the asymptomatic testing programme on the return to school and college, it is vital to keep testing at home throughout the summer term. Staff and students are reminded to: 
Continue to take rapid lateral flow tests twice a week at home (all those who are able to) if you do not have COVID-19 symptoms.

 

Get a PCR test as soon as possible if you have any COVID-19 symptoms, follow government guidance and self-isolate and 

DO NOT COME INTO COLLEGE UNDER ANY CIRCUMSTANCES

.

 

Report your results 

online

 as Positive, Negative or Void. This information is critical in helping the Government to understand the prevalence of the virus across the country. 

 

Test before attending Find Your Feet at the college, either the night before or morning of, to find and isolate any positive cases. 

 

Test kits are available to all students from 

 
In the event a test comes back positive, please follow government guidance and self-isolate and inform the college by emailing admissions@stokesfc.ac.uk as soon as possible. Please DO NOT COME INTO COLLEGE UNDER ANY CIRCUMSTANCES.  
The most important way that we can protect you, your family and loved ones, is by preventing the virus from entering the building. Therefore, these tests are vitally important in protecting not only you but also your loved ones. 
risk assesment
Please click HERE to view the updated risk assessment to keep up to date with all the lasted Covid news from the college.