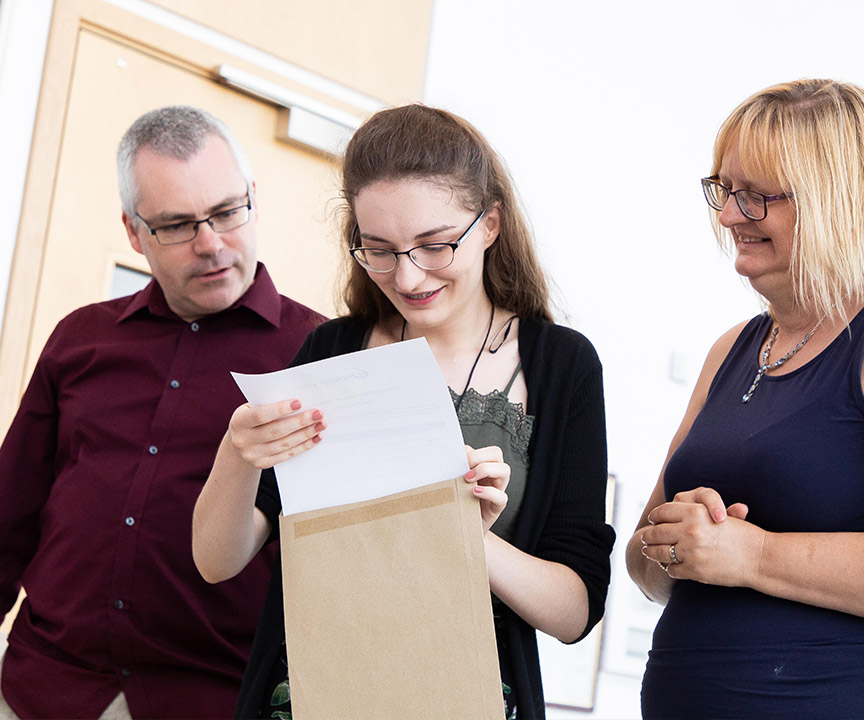 City of Stoke-on-Trent Sixth Form College
All results will be released on Cedar to all students from 9.00 am on Tuesday 10th August.  You can view your results via the 'exams results' tab.*
The building will be open to all staff and students who wish to come along to celebrate from 9.00 am.
We want to make the day memorable for the 'Class of 2021', say your final goodbyes to college staff, write about your favourite moments at college on our memory window, snap a picture in front of our balloon arch, sign up to our alumni network and grab your celebratory cupcake.  
Advice and guidance will be available if you want to discuss your results and from local universities as well as the careers team. 
A free breakfast will also be available for all students. 
*Make sure you save your exam results as you won't have access to Cedar after results day.