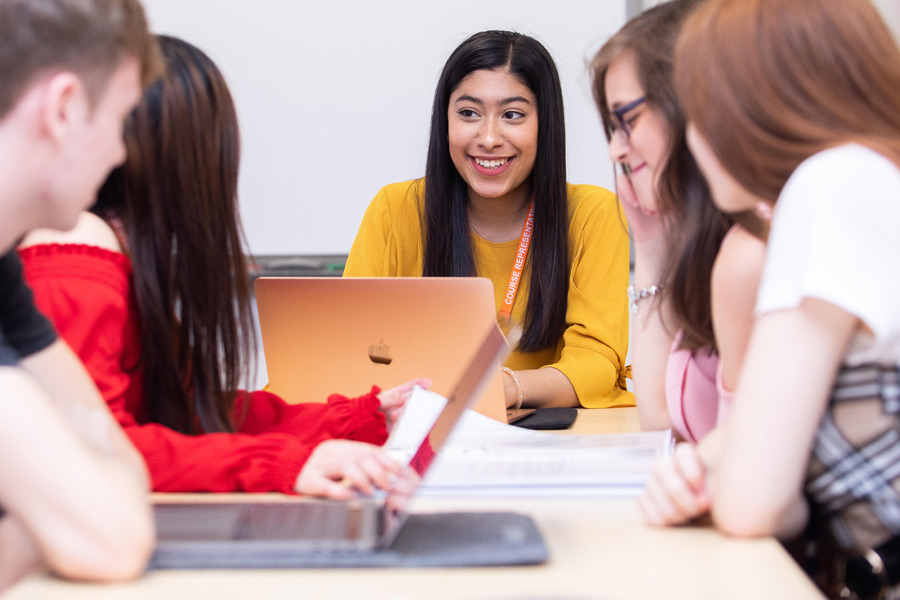 City of Stoke-on-Trent Sixth Form College
You're In is our summer transition programme aimed to give you a taster of the subjects that you are interested in as well as getting to know college staff and other like-minded students. Each subject has its own channel of interactive content for you to explore, these channels are hidden at first and you can choose to show the subject channels you are interested in your very own personalised channel list.
how to access You're In
Click here to access Office 365
Your username is your Student ID number followed by @sfc.potteries.ac.uk
Your password is Sfc + your date of birth written in a six-digit format i.e. Sfc031005
The You're In meeting code is 3dwjqvs
We have created a short video guide to help you with logging into your account.
how to navigate You're In
Some of you may already have experience in using Microsoft Teams whilst accessing home learning during lockdowns. We have created a short video for you to watch which will help you to explore with ease.
when to use You're In
Our official launch date is Tuesday 6th July
Each subject has its own dedicated channel and from the 6th of July up until enrolment staff at the college will:
Schedule live chats and Q&A's with teachers. 
Create spaces to chat with like-minded students. 
Post fun and engaging tasks to complete.
Suggest resources from podcasts, books, videos and more.
It's important to log in on the 6th of July and make a note of any key dates created by those subject channels you are interested in, for example, live Q&A and guest speakers.
Please do visit your chosen subject channels regularly as new content and virtual events will be added throughout the summer.
your college journey
We've updated our road map of what to expect from making your application to the start of life as a Sixth Form College student.
Download your copy here.