Course Overview
This T Level qualification will help you gain an understanding of the Management and Administration activities within business. You will specialise in Business Improvement and apart from the classroom delivered modules you will complete 315 hours work experience. Here you will develop your skills by work closely with stakeholders, proposing solutions to problems and monitoring their effectiveness. You will also produce professional reports assessing the implementation of business improvement activities. Successful completion of this course will give you the best chance of developing full competence and securing your dream job.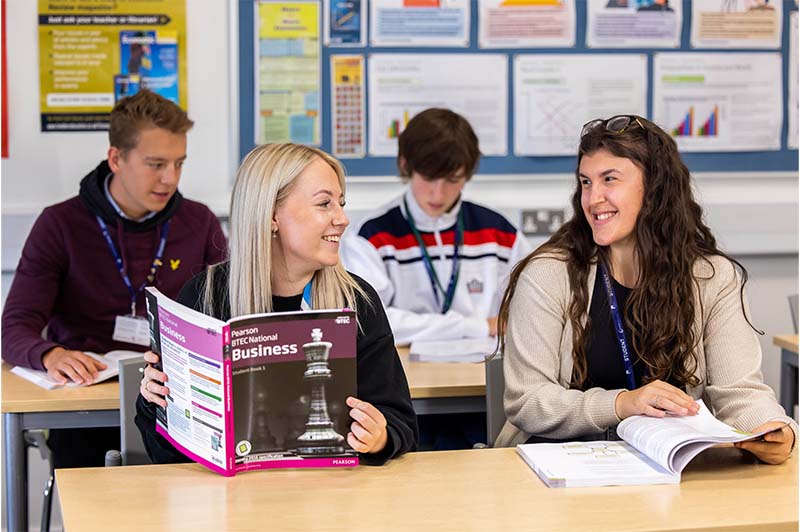 Course Topics
Project Management
Business communication
Working collaboratively
Problem solving
Research skills
Reflective practice
Data analysis
Course Features
The T Level in Business Management and Administration – Business Improvement will not only teach you the theories to help you make a positive impact on business, driving change and increasing business success, but you will develop the practical skills through the work placement to ensure this happens. You will develop confidence in working with key stakeholders at all levels of the business and gain a real insight into business operations. By combining classroom learning and a work placement this T level qualification is designed to ensure you have the skills employers need and the knowledge and understanding to hit the ground running in your chosen career.
ASSESSMENT
For the core Business and Management Administration modules you will sit two exams worth 60% of the module and complete one coursework project for the remaining 40%. The Business Improvement specialism module is 100% assignment based.
Where Courses Become Careers
Completion of the T Level in Business Management and Administration – Business Improvement can lead to further study at university across a variety of business-related courses. In addition, it can provide opportunities for immediate careers in diverse business areas such as quality management, human resources, logistics and consultancy.
industry placement
Industry placement is a mandatory part of the T Level course and full certification of the T Level will not be possible without completing the industry placement. The industry placement is substantially longer than the traditional work experience and so should be significantly beneficial to you and the employer. You are expected to gain substantial technical training as required through your industry placement.
Other courses on this pathway