Diploma in Financial Education
BTEC
Course Overview
By taking this course  you will gain an appreciation of why money is important through focusing on what money is; attitudes to it; and how it can affect life choices You will learn how to become responsible borrowers and sensible savers, and to appreciate the need for financial planning.
The duration of the course is over 2 years;  with year 1 covering the Certificate in Financial Studies and Year 2 the Diploma in Financial Studies.
Qualifications Available
LIBF Diploma (equivalent to 1 A-Level)
Course Topics
Year One
Unit 1 – Financial Capability for the Immediate and Short Term
Unit 2 – Financial Capability for the Medium and Long Term
Year Two
Comprised of two units, which build on the skills gained from the first year
Course Features
Online interactive resources
Modular examinations
Class Discussions
Develop Core Critical and Analysis and Evaluation Skills
ASSESSMENT
Each unit is assessed through a combination of Multiple Choice Questions (Part A) and a written paper (Part B). Part A can be sat via an electronic testing system or via a paper-based MCQ examination. Part B will always be sat via paper-based examination.
A total of 200 marks are available from both units comprising 100 marks per unit.
Awarding Body: London Institute of Banking and Finance
Where Courses Become Careers
You will develop a strong grounding for undergraduate study within finance and business-related disciplines, with many students going on to study accounting, business, finance and banking. The skills developed and enhanced during the course provide valuable study skills appropriate for these disciplines.
Make your mark
How SFC will help you to boost your CV by developing your skills and qualifications…
You will developing the core skills of critical analysis and evaluation, verbal communication (through classroom discussion) and written communication.
This course is also supportive of the personal and financial skills that underpin clear decisions about progression options and life as an undergraduate. The
qualification carries the maximum UCAS points available which can be counted towards university applications.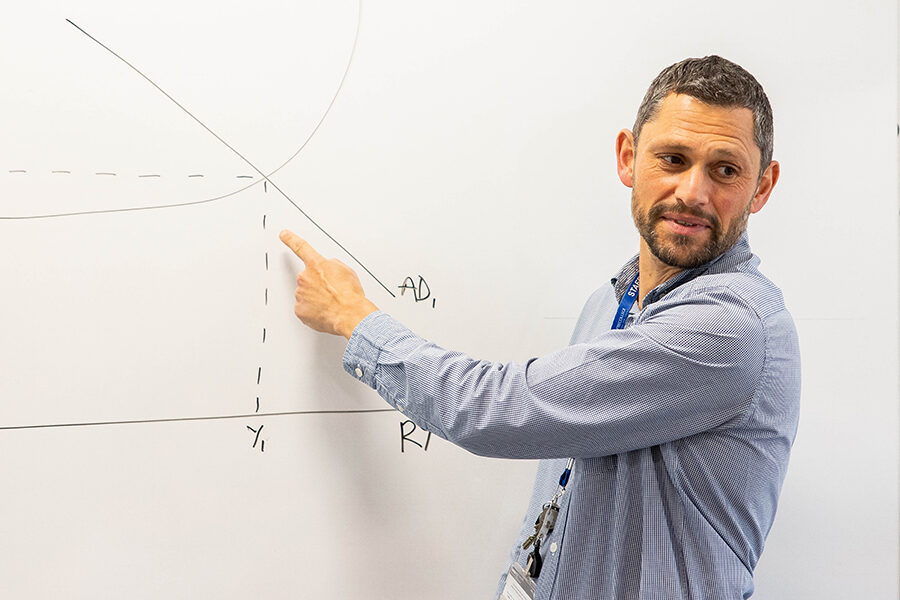 Similar

Courses
On this pathway