Film & Media Production
Higher Education
Course Overview
With access to media becoming easier every day, there is more film and media being produced and watched than ever before. From experimental film, to music and advertising, the industry is rapidly growing – and with growth comes opportunity.
The BA (Hons) course in Film and Media Production will give you the real-world experience and technical knowledge needed to corner the market and launch your career in a creative industry. This Foundation Year will train you in the communication platforms and techniques that will prepare you for the transition to the BA (Hons) course.

To ensure that you are ready for continued study and employment in the sports industry, the Degree Foundation Year features a combination of academic study, a range of sporting activities and the opportunity to take part in external visits to sports based industry and to complete performance and coaching awards.
Course Content
The Film and Media Production Foundation Year is made up of 5 modules:
Ideas Generation and Problem-solving for Media
Imaging/Production Skills for Media
Major Media Project
Team Project in Media
Theory and Practice in Media
Academic Commitment
Foundation year of 4-year full-time course. 
Teaching will take place at the City of Stoke-on-Trent Sixth Form College and amounts to 13.5 hours per week. To support your development, you will also be expected to undertake 23 hours, per week, of independent study.
Study & ASSESSMENT
To give you a thorough grounding in essential media techniques, and to support your personal development, you will be taught using diverse methods, which include: independent and group studio practice, technical demonstrations, tutorials, group critiques, lectures and seminars.
During the Foundation Year you will be assessed via a range of means including: presentations, practical, creative and technical projects, and written assignments.
Where Courses Become Careers
After successfully completing the Film and Media Production Foundation Year you will progress onto your chosen undergraduate degree programme at Staffordshire University. Course options include:
English Literature and Creative Writing
Film, Television and Radio
Film and Media Production
Journalism and Digital Media
Games PR and Community Management
Sports Journalism
Entry Requirements
A typical offer is 48 UCAS points, made up of Level 3 equivalent qualifications, including A Level and BTEC courses. Additionally, we welcome applications from people with a variety of qualifications, skills and experience. Each application will be assessed on their individual merits.
tuition fees
Full-time students enrolling on the Foundation year of a Degree in 2021 will pay a tuition fee of £5,950.
Levels 4–6 (Years 2–4) of the BA/BSc (Hons) will be charged at Staffordshire University's standard rate.
Apply
For more information, and to apply, visit this link and select the City of Stoke-on-Trent Sixth Form College option.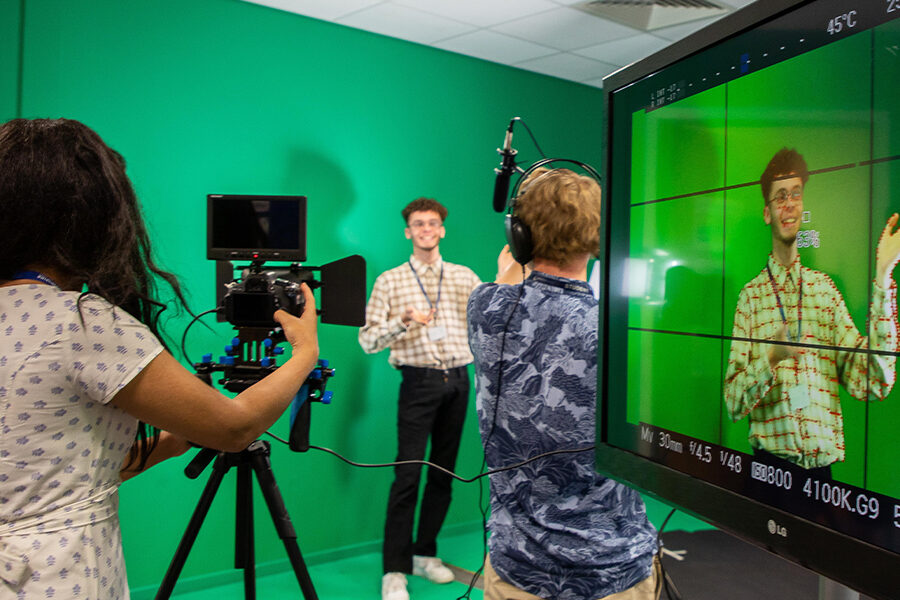 Similar

Courses
On this pathway