Course Overview
The BTEC Level 3 National Diploma in Uniformed Protective Services is designed to support progression to further study. It is ideal for learners who want to learn about the Uniformed Protective Services sector with a view to progressing to higher education, either to a course related to Uniformed Protective Services or to a course related to another field of study. The programme reflects the shift towards increased graduate employment in the UPS sector, for example within the police service.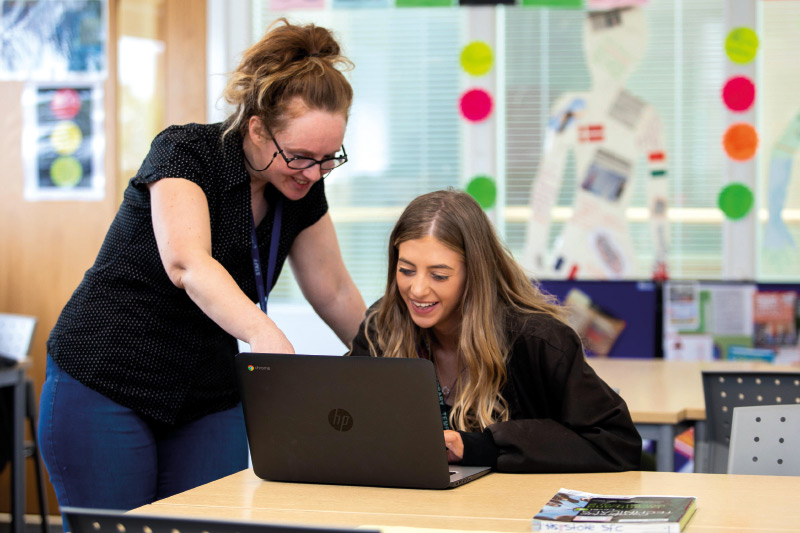 Find Your Feet
Our study suite of Find Your Feet tasks have been designed to give you a taster of college life and the work involved by each subject. We recommend that you complete this work so that you know what to expect in September and to help you to choose the right subjects. There is no limit on how many subjects you can try, so find your feet in our study suite.
It is important to note that this work has no bearing on entry requirements and any work completed will not be marked or graded.
It is not required for you to bring any completed work with you in September, however, we would love for you to share your hard work.
It is a great platform to start your learning conversations with teaching staff and peers in September.
Download your (BTEC) Uniformed Protective Services Find Your Feet task here
Qualifications Available
BTEC Diploma (equivalent to 2 A-Levels)
Course Topics
Physical Preparation

Health and Wellbeing

Citizenship and Diversity

Introduction to Criminology

Behaviour and Discipline in the Uniformed Protective Services

Skills for Outdoor Activities

Expedition Skills

Teamwork, Leadership and Communication in the Uniformed Protective Services

Government and the Protective Services
Course Features
Variety of Assessment Activities to suit individual learning styles

Teachers use a range of e-media resources for teaching, learning and assessment i.e. I-pads, interactive digital lessons, apps and textbooks provide enjoyment in learning

Excellent results for both Y1 and Y2 courses – 100% achievement in last 5 years, more than 60% of students achieve high grades. 100% achievement in last 5 years, more than 60% of students achieve high grades.

Students develop their skills and knowledge through variety of class based and of practical activities

Excellent links with Army Careers, Prison and Fire Service, Police Service, Outdoor pursuits facilities e.g. Stoke Skiing Slope, Kilnworx

Additional support is organised and provided in accordance to individual needs to ensure students achieve to the best of their abilities
ASSESSMENT
Students will be studying 7 units over the two years, Five mandatory and Two optional, two units are external (29% external assessment). At least three Units have some practically assessed elements, together with some written assignments
Results
100% achievement in last 5 years, more than 60% of students achieve high grades.
Where Courses Become Careers
After completing the 2 year course, the possible progression for BTEC Uniformed Public Services Students could be HE or suitable employment. At HE learners can progress in a range of disciplines, for example:
BA (Hons) in Applied Psychology and Criminology, if taken alongside A Levels in Psychology or Sociology

BA (Hons) in Social Work, if taken alongside A Levels in Sociology or Psychology

BSc (Hons) in Forensic Science, if taken alongside A Levels in Biology or Chemistry


LLB (Hons) in Law, if taken alongside A Levels in History or Law.
Progression to any Uniformed Services career is possible, as long as entry criteria are met (check the particular service for further information)
Make your mark
How SFC will help you to boost your CV by developing your skills and qualifications…
BTEC Nationals are based on applied learning that develops knowledge and understanding with practical and technical skills. The learners achieve this by performing vocational tasks that encourage the development of appropriate vocational behaviours and transferable skills. Transferable skills include communication, teamwork, self-discipline, research and analysis, planning and completing independent tasks to high standards, which are valued in both the workplace and higher education
Other courses on this pathway