Discover more with our new Digital Centre with new state-of-the-art classrooms and social spaces.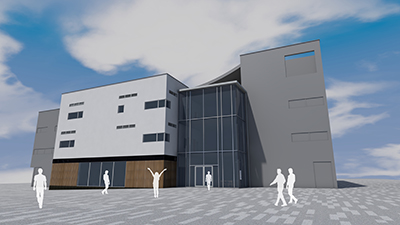 Digital Centre
New in 2020 is our cutting-edge Digital Centre. Containing vibrant collaborative learning spaces, an higher education hub and state-of-the-art Computing and Science Labs. Computing facilities are excellent with
specialist equipment for 3D Games Design, Computer Science and Creative subjects including Adobe Creative Suite.