Course Overview
Ever wondered how digital games are made, what is involved in creating characters and environments, and how digital games are scripted? Is a career in this exciting and fast-developing industry right for you? Then look no further than the Diploma in Digital Games Design and Development.
Brand new for 2016, this qualification is designed to give you a technical understanding of the Digital Games industry. You will develop an understanding of digital games through practical projects in areas such as game engine scripting, 2D and 3D animation, and digital app production. In addition, you will learn how to plan for these exciting projects through mood boarding and learning coding, as well as fine-tuning your creative design and sketching skills. As a Digital Games Design and Development Diploma student, you will develop industry standard skills from the word go. You will use professional software e.g. Photoshop and Illustrator to develop your digital drawing skillset, After Effects to create exciting 2D and 3D animations, as well as a range of game and app development software. This course combines well with other BTEC and A Level courses, including: BTEC Computing, Film and TV Production, Media Studies and Graphics.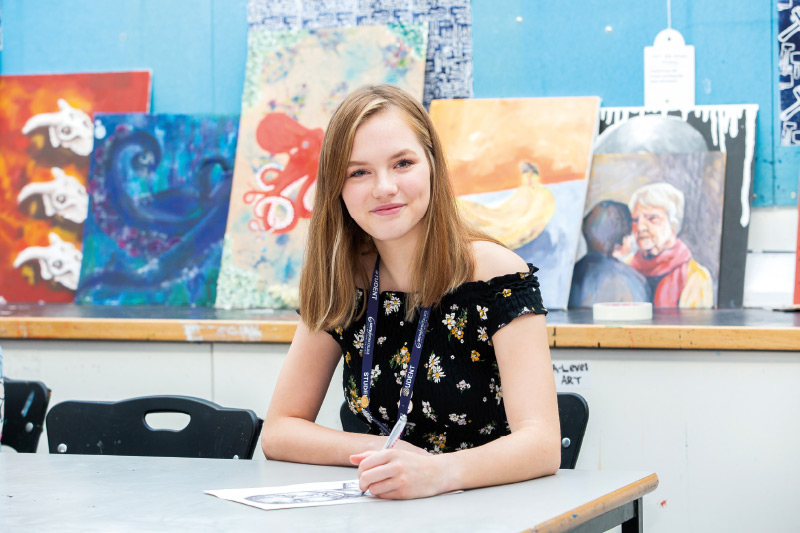 QUALIFICATIONS AVAILABLE
BTEC Diploma (equivalent to 2 A-Levels)
Course Topics
App Production
Concept Art for Computer Games
2D Animation
Game Engine Scripting
Games Testing
Course Features
All work has direct links to real-life game and app production work.
You will develop a variety of design, animation and scripting skills that feed directly into your own production.
You will have opportunities to speak to and consult with industry professionals.
ASSESSMENT
Two of the units are controlled assessment units which means that you will complete planning and practical activities under timed conditions in College.
The additional eight units will be assessed as coursework, marked by your teacher and verified by Edexcel
Awarding Body: Edexcel
Where Courses Become Careers
You can progress from this course directly to university, onto a Level 4 Apprenticeship or employment. This course will develop the essential skills needed for study at a higher level but also the skills needed on a diverse range of courses including Games Design, Game Development, Web Design, Graphics and 3D Animation.
Make your mark
How SFC will help you to boost your CV by developing your skills and qualifications…
You will learn and develop skills through the use of industry standard software and facilities, preparing you for both higher education and employment. You will study aspects of professional practice within the Gaming industry as part of the course. This will have a full understanding of the different job roles available to you in the Gaming industry, which could support you gaining employment at a junior level directly from College. The majority of your projects will be live briefs allowing you to speak directly to a client whilst exploring aspects of the production process. All projects and assignments will focus on developing your own individual skills giving you the greatest opportunity to gain employability skills including:
Creativity
Time management
Communication skills
Organisational skills
Additional activities such as trips, visits and guest speakers will be arranged throughout the course. These will be project and progression focused. These are optional activities and fees will be charged. Details will be available from the course leader.