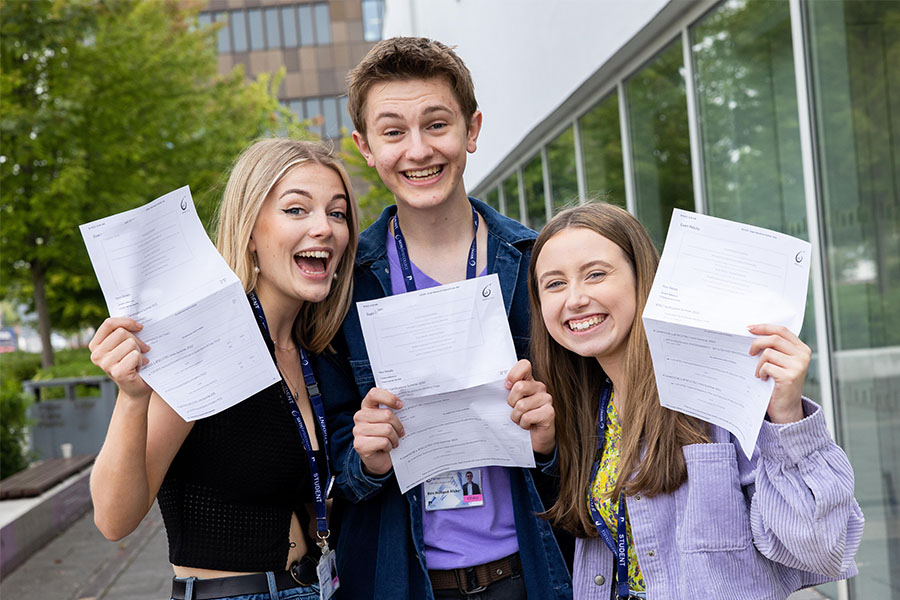 The day you have worked so hard for is fast approaching – Results Day!  And we are excited to celebrate your hard work with you! Your dedication and hard work over the past two years have not gone unnoticed, and we look forward to celebrating your achievements and journey together. 
Join us in College on Thursday 17th August from 9 am for a fun-filled celebration of all the hard work, late-night study sessions, and sheer determination you've put into your Sixth Form journey. We've seen how hard you've all been working, and now it's time to have some fun and celebrate! 
Results day is not just for students; we extend our warm welcome to your friends and family as well. They have been a part of your journey, and we believe it's equally important to include them in the celebrations, or the conversations about 'what next'. 
Refreshments will be provided, and there will be plenty of opportunities to discuss future plans and mingle with fellow students and staffs
Where do I access my results?
Your results will be available to view on Cedar>Exams>Exam Results from 9am. Problems with logging on to Cedar?  Please email cedar@potteries.ac.uk with details of the problem.