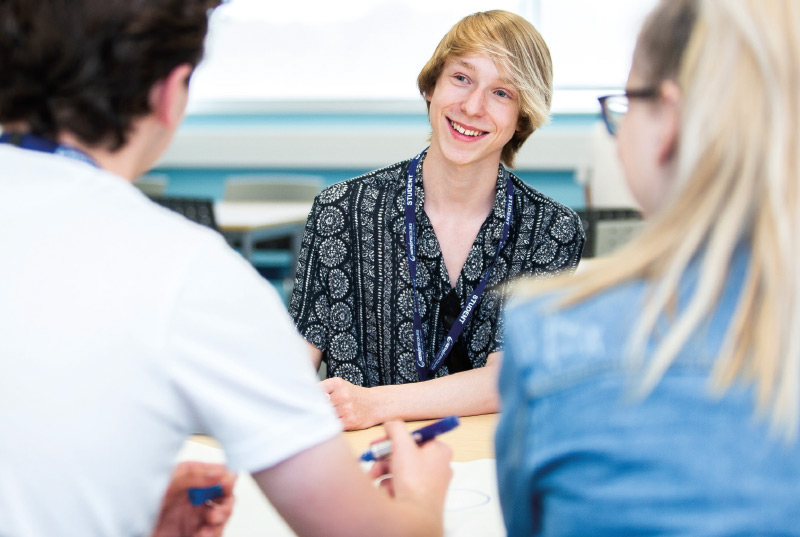 City of Stoke-on-Trent Sixth Form College
You've heard all about the Sixth Form College from friends, teachers, our liaison team, the prospectus, and our website. Now is your chance to come and get a real feel for the place. Immerse yourself in the brand new college atmosphere and speak to current students and tutors at one of our upcoming Open Events.
With 50 years of experience in teaching, the City of Stoke-on-Trent Sixth Form College is renowned for it's caring community, outstanding facilities, high-quality teachers and student success! Sample our A Level and BTEC Courses, see live performances and join our passionate College community on Thursday 7th November 2019.
Doors open at 5pm and we close at 7pm.
There is no strict schedule so you can pick and choose which areas you see depending on your interests. There will be a Principal's Presentation at 5:00pm and one at 6:00pm in case you miss the first one. All of our subjects will be open to visit throughout the night.
We look forward to seeing you!
If you have any queries about any of our Open Days please call us on 01782 854221 or email: admissions@stokesfc.ac.uk
The City of Stoke-on-Trent Sixth Form College
Leek Road, Stoke-on-Trent, ST4 2RU