Over the summer, up until you enrol with us, you will experience a variety of activities that will help your transition from high school to college.
Watch our short video below to find out what you can expect:
get ready, get on the platform
1. Get On The Platform is part of our summer transition programme aimed to give you a taster of the subjects that you are interested in as well as get to know college staff and other like-minded students.
We want you to be confident in the choices that you make on this next stage of your educational journey and the Get On The Platform has been tailored specifically to help you achieve this. 
On the platform, you can sample the subjects that you are interested in the most by having a go at some fun and exciting activities (more information about these activities is further down in this newsletter). These activities will give you a better understanding of each subject so that you know that you have made the right choices before you enrol.
Each subject has its own dedicated channel where college staff will:
Schedule live chats and Q&A's with teachers. 
Create spaces to chat with like-minded students. 
Post fun and engaging tasks to complete.
Suggest resources from podcasts, books, videos and more.
HOW TO NAVIGATE: GET ON THE PLATFORM
Get On The Platform has been created in Microsoft Teams which after the last couple of years some of you will be familiar with.  If you are unsure or need a refresh, we have created a short video for you to watch which will help to explore with ease.
get ready, get informed
If you have made an application with us before Monday 13th June, you will be invited to attend Get Ready, Get Informed. This is a one-day event where you will attend college and experience tasters of the subjects you have applied for. You can watch our frequently asked questions video below.
You should have received your postal invite including a booklet with further information. If you have not received this don't panic; you can download it by clicking here. 
A Day In The life
Meet Ben, a current student studying A Level Music and BTEC Film and Television Production. Ben would like to share how he typically spends his day as a Sixth Form College student. Interested in finding out? Take a look below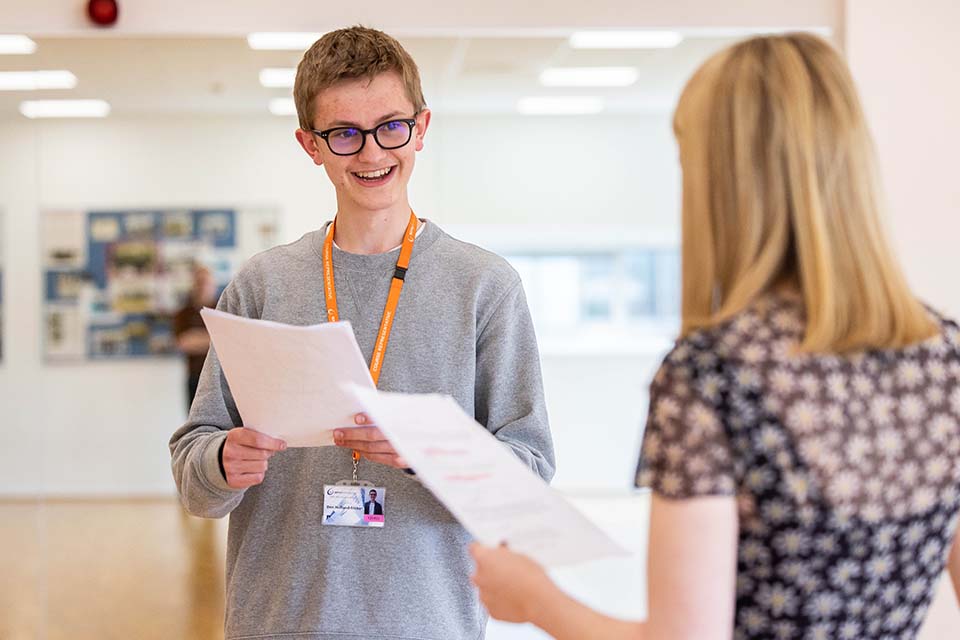 Get in touch
Can't attend Get Ready, Get Informed? Want to change the subjects you have chosen? Want to book a Brain Booster session?
Then please get in touch with us, our friendly Admissions team will be happy to help you!
Let us know by sending us a message on Cedar, e-mailing admissions@stokesfc.ac.uk or call us including your NAME and DATE OF BIRTH, by Monday 13th June. 
HOW TO LOGIN: GET ON THE PLATFORM
You will access the Platform via the MySFC hub here. You will need to log into the MySFC Hub using your college Microsoft login details which are:
Your username is your student email address, which is your student ID followed by @sfc.potteries.ac.uk
Your password is Sfc + your date of birth written in a six-digit format i.e. Sfc031005
Click the link below to take you through to the hub where you will be prompted to log in. Once you are in the hub please click on the large 'Get on the Platform' button to take you through the Platform.

Please watch our video guide on how to log in:
THE IMPORTANT BIT
Under the 'files' section for each subject channel you will notice:
Additional activities are 'have a go' tasks that will give you an idea of what the subject is like, please feel free to try as many additional activities for as many different subjects as you like – don't feel limited!
Required Activities are tasks that need to be completed for the subjects that you have applied for and intend to enroll on before the start of term.