Our Futures Programme is designed to inform, support and inspire our students to be positive and ambitious about their future plans and to equip them with the skills and qualifications they need to progress into either higher education or the world of work. 
The Futures Team
Our friendly Futures Team can support you with CVs, help develop interview skills, work with you to find relevant work experience placements, support you in getting an apprenticeship or assist with job searches.  You can also book an appointment to see our experienced independent careers advisor.   
The team are located in the Bronze Pod in the First Floor LRC.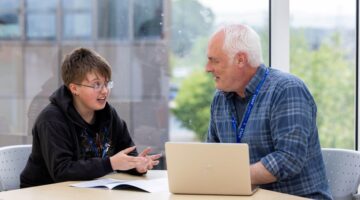 Sally Spencer
Futures Co-ordinator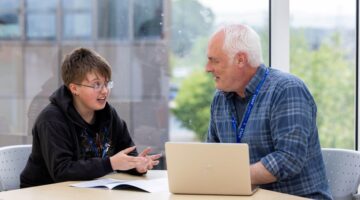 Linda Morgan Don-Pedro
Work Experience Co-ordinator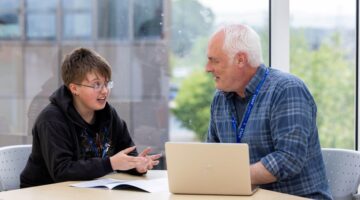 Claire Thorne
Careers Adviser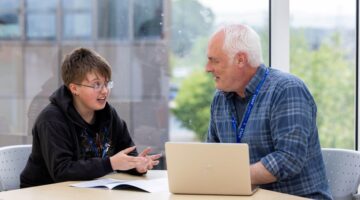 Marie O'Riordan
Futures Curriculum Lead for BFL pathway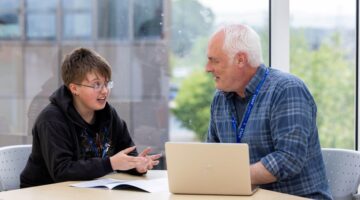 Emma Chamberlain
Futures Curriculum Lead for CAP Pathway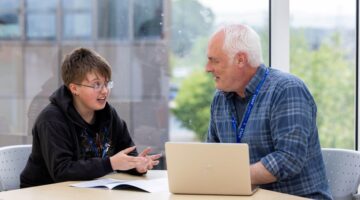 David Hardwick
Futures Curriculum Lead for ESSH Pathway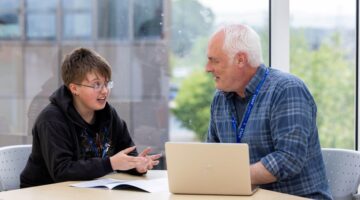 Simran Virdee
Futures Curriculum Lead for HLL Pathway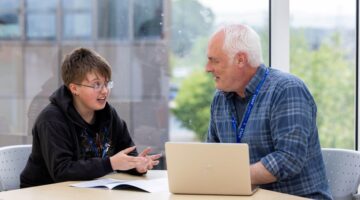 Pete Kermally
Futures Curriculum Lead for STEM pathway
The Futures Programme
The Futures Programme is designed to provide students with the best opportunities and support to ensure they achieve their maximum potential in their chosen subjects and careers.  
The Programme includes:​
Access to the Futures Zone​
HE events ​
Annual Futures Fair ​
Careers information, advice and guidance on all progression pathways.​(Employment, Apprenticeships and Higher Education)
Support to undertake high quality and relevant work experience or volunteering ​
Access to a programme of study with information and resources via the MySFC Futures Hub. ​
A calendar of in-college HE, alumni & employer talks throughout the year. ​
Regular information about HE, Apprenticeship and employment opportunities ​
Access to the Unifrog Careers platform​
During these sessions, students should access the extensive resources and activities in the MySFC Futures Programme Hub. 
Each year group has a programme of study designed to support their plans for the future and develop key employability skills 
unifrog
All students have their own personal login for the UNIFROG careers platform.  Unifrog brings into one place every apprenticeship, university course and college course in the UK, as well as resources to help students extend their studies and stand out from the crowd when it comes to applications. The platform makes it easy for students write their CVs and Personal Statements and record their key skills.  
 It also gives students access to local labour market information, providing an insight into local and national sectors of growth, salaries and the skills that employers are looking for. 
Students use Unifrog extensively in tutorials, curriculum classes and the Futures Programme.  Why not ask your son/daughter to introduce you to the platform? 
work experience & volunteering
Experience tells us that employers want to recruit students who are "work ready". The best way to gain these vital employability skills is by gaining work experience. Volunteering is equally valued by employers who are looking for people with passion and commitment. It is an expectation that all students engage in work experience and volunteering during their time at college.
Some courses, such as T Levels, include significant work placements to allow students to develop key skills required to have a successful career.
Our Work Experience Coordinator offers support and guidance to enable students to find placement opportunities.
A work placement gives students the opportunity to:
Gain industry insights
Develop the key skills needed within your career choice
Develop your employability skills and professional behaviours.
Discover new talents.
Improve your CV, personal statement or applications
Build confidence
We have offered more than 20 students work experience
opportunities from Stoke Sixth Form College. I am glad to say that placement students have made vital contributions but most recently two gaming students supported a Games Jam we were hosting and supported two young children over their half-term to learn how to build their first computer game.
Daniel Waterman
Company Director at Carse & Waterman Productions.