Course Overview
This course will help you to develop your knowledge and understanding of the jobs available in the Public Service sector.
If a career working for the Police, Fire, Ambulance, Prison Service, the RAF, British Army or Navy interests you; this course is ideal. It aims to develop the essential employability skills and personal qualities, needed for a successful entry to Public Services through a wide range of theoretical, fitness based and practical activities. Throughout the course, learners will be provided with opportunities to apply all these skills and qualities in real or simulated work contexts. By the end of the course you will be better prepared both physically and mentally for a successful entry to your chosen Uniformed Public Service.
The course is assessed continuously; to gain the qualification, you need to be well organised, self-disciplined, motivated and sustain an excellent attendance and punctuality record throughout the academic year.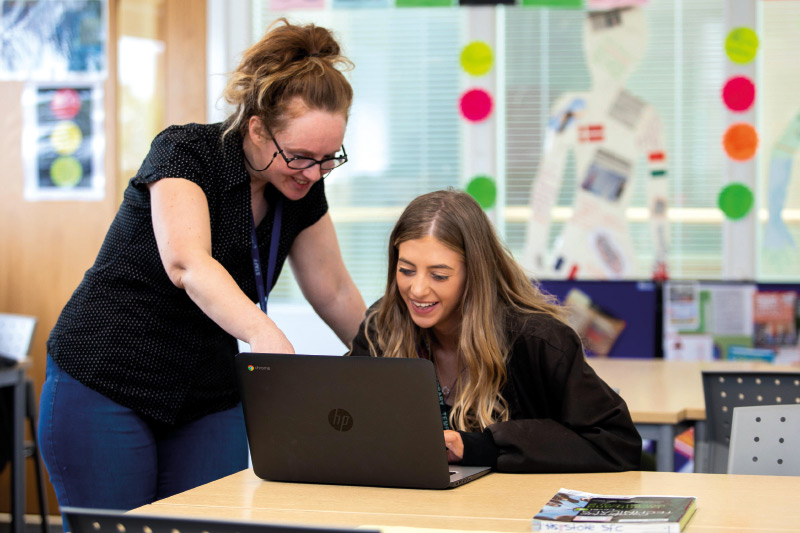 Find Your Feet 2020
Our study suite of Find Your Feet tasks have been designed to give you a taster of college life and the work involved by each subject. We recommend that you complete this work so that you know what to expect in September and to help you to choose the right subjects. There is no limit on how many subjects you can try, so find your feet in our study suite.
It is important to note that this work has no bearing on entry requirements and any work completed will not be marked or graded.
It is not required for you to bring any completed work with you in September, however, we would love for you to share your hard work.
It is a great platform to start your learning conversations with teaching staff and peers in September.
Download your (BTEC) Public Services Find Your Feet task here
Qualifications Available
BTEC Diploma (equivalent to 2 A-Levels)
Course Topics
Government, Policies and the Public Services
Leadership and Teamwork
Citizenship
Diversity and the Public Services
Physical Preparation
Health and Lifestyle
Skills for Land-based Outdoor and Adventurous Activities
Understanding Discipline in the Uniformed Public Services
Fitness Testing and Training for the Uniformed Public Services
Crime and its Effects on Society
Police Powers in the Public Services
Behaviour in Public Sector Employment
Course Features
Develop Skills in Land Based Outdoor activities e.g. Skiing, Rock Climbing.
Work experience and vocationally relevant activities and visits.
Improve personal fitness and develop teamwork and leadership qualities.
ASSESSMENT
Coursework – 100%
Awarding Body: Edexcel/Pearson
Results
2019 Results: 100%
(in the Top 10% nationally for Distinction and Distinction* grades)
Where Courses Become Careers
You can progress either to employment in any of the military or civic uniformed public services or to any university degree which accepts UCAS points generated from BTEC national qualification. Some examples of possible Higher Education progression are:
BA(Hons)in Crime, Deviance and Society
BSc(Hons) in Policing and Criminal Investigation
LLB(Hons) in Law (Criminology)
Make your mark
How SFC will help you to boost your CV by developing your skills and qualifications…
Studying a Public Services BTEC will provide a successful alternative to GCE A level qualifications, and is suitable for a wide range of students. They are work- related qualifications, and aim to accommodate the needs of employers as well as allowing progression to university. This BTEC provides a more practical approach, giving you the knowledge, understanding and skills that you need to prepare for employment.