Your application is important to us
We would like to take this opportunity to update you on how we are approaching the COVID-19 (Coronavirus) pandemic and reassure you that your application to the City of Stoke-on-Trent Sixth Form College will not be affected.
Please remember that we don't operate on a first come, first serve basis and we treat every student on their own individual merit. 
We will send regular information via the website and email so please check your accounts for further updates. 
Please be reassured that we will do everything we can to support your progression. It is our mission to ensure a caring community for all including you as our prospective students and your parents. 
your application
Your application to the College is not affected.
We are continuing to accept applications to the College. Applicants will receive an enrolment pack through the post on submission of the online application form.
Applicants will receive regular communications from the College via email and will have the opportunity to ask any questions via Cedar (Our Internal College Communication). 
your enrolment journey
Take a look at the journey you will take with us when you come to enrol in August.
Click here to download your PDF version.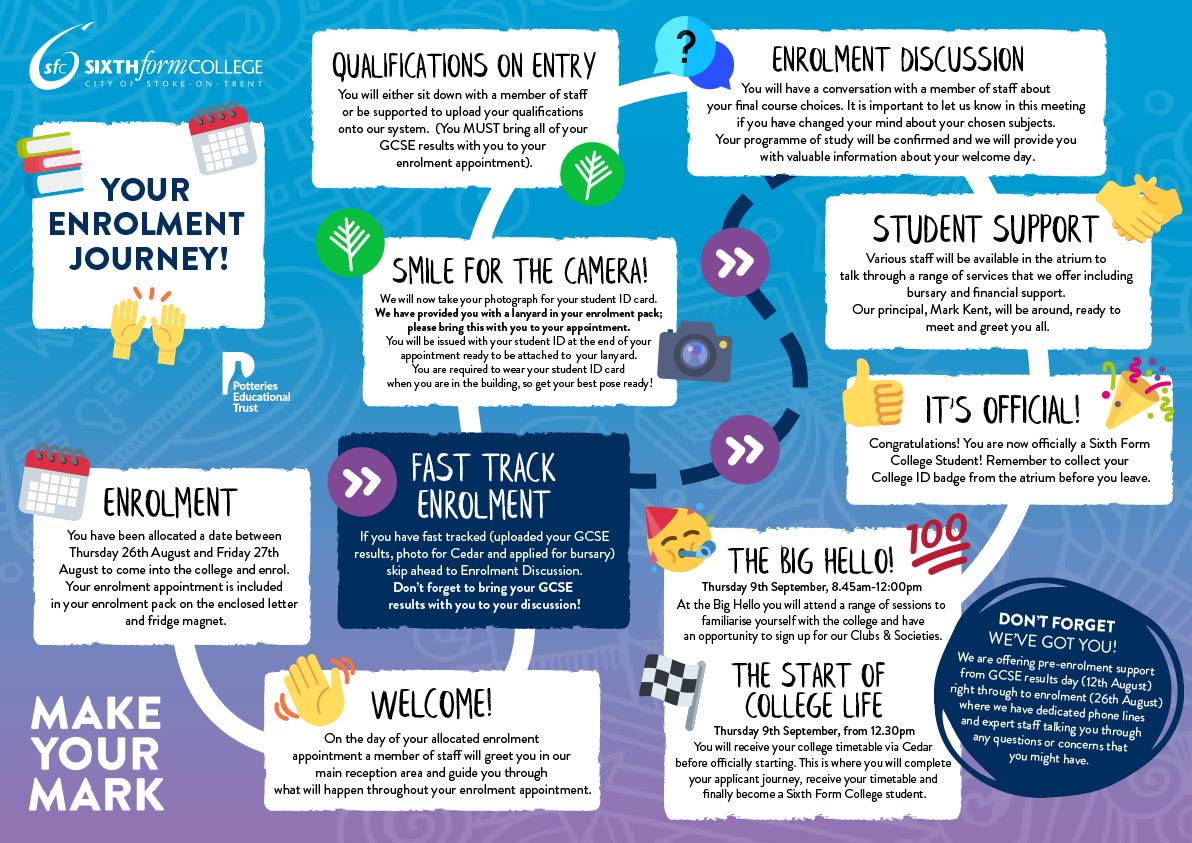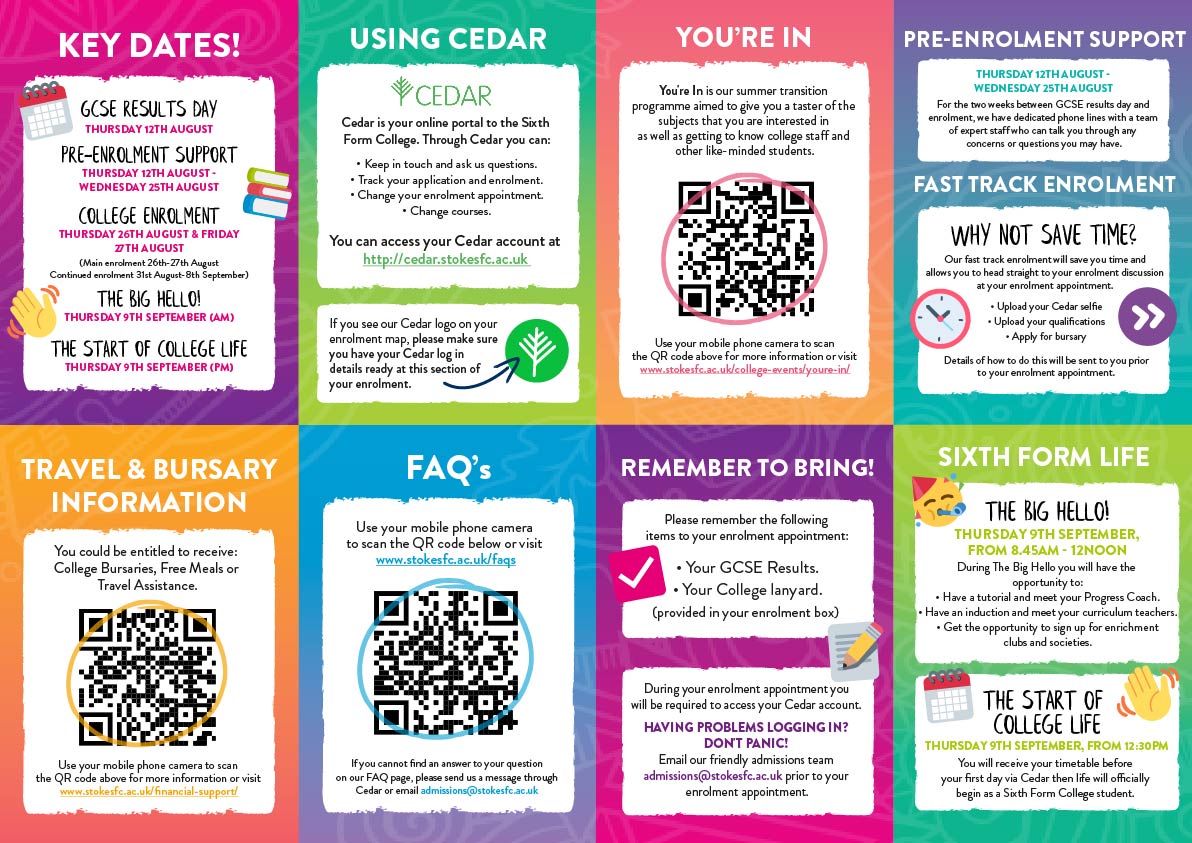 you're in
You're In is our summer transition programme aimed to give you a taster of the subjects that you are interested in as well as getting to know college staff and other like-minded students.
We want you to be confident in the choices that you make on this next stage of your educational journey and You're In has been tailored specifically to help you achieve this.
Open Events 2020/21
Our open events for the year have now taken place but our virtual tour site is open 24/7 for you to visit as often as you like. We will be adding new and exciting content regularly. If you are still undecided on what you would like to study, we advise exploring the content on the site. 
Click here to visit our Virtual Tour.
Keep in Touch
The college is now open and operating in a Covid-19 secure manner. We will continue to follow all of the latest government advice.
If you have any questions please contact us via: Admissions@stokesfc.ac.uk or via Cedar