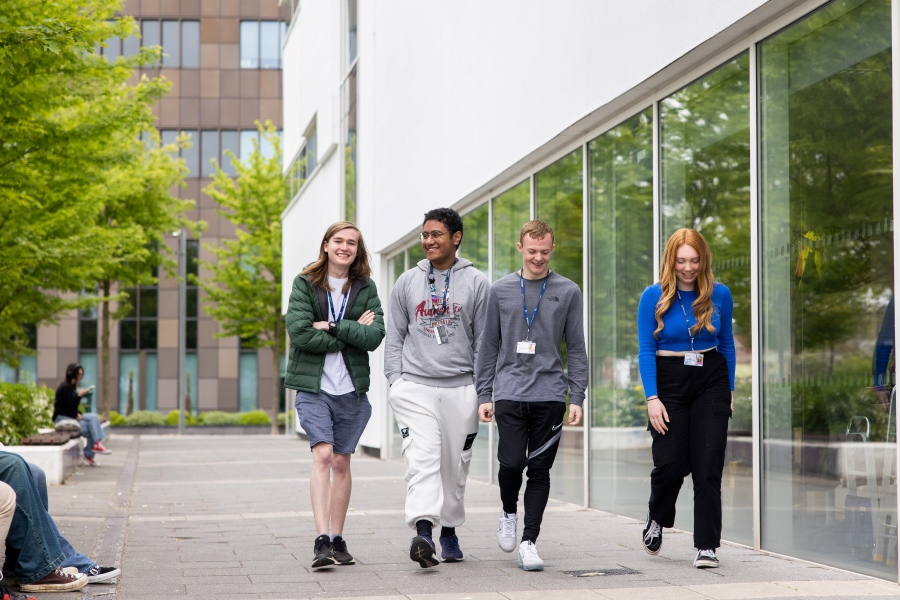 WelcomeFEST!  
On Thursday 7th September at 8.45am your journey as a Sixth Form College student will start with WeclomeFEST. You will attend a range of sessions to familiarise yourself with the college and have an opportunity to sign up for our Clubs & Societies. Please arrive at the college on time to start your Sixth Form College journey. When you arrived at the college to enrol, you may have noticed roadworks taking place outside the campus. This is because Glebe Street is currently closed due to ongoing works relating to the Goods Yard scheme, resulting in diversions for road users and pedestrians and heavier traffic on all roads around the building. Please take this into account when planning your journey into college   
Start of Lessons  
You will start your lessons from 12.30pm on Thursday 7th September. You will be able to view your timetable on Cedar from 6pm on Wednesday 6th September.  
Platform Tasks
In April we launched our Get Ready for Sixth Form Programme giving you the opportunity to experience a variety of activities that will help your transition to college. 
As part of this programme, we invited you to 'Get on the Platform' aimed to give you a taster of the subjects that you are interested in as well as getting to know college staff and other like-minded students. Now that you are officially a Sixth Form College student, we ask that you complete all 'Required Activities' for each of the courses you have enrolled on. 
You can discover more about your Get Ready for Sixth Form programme including more information about how to Get on the Platform HERE 
Financial Support
If you haven't already submitted a free meals/bursary application for 2022/23, you can now do this online, which will allow us to assess your application. You can register and start your application by clicking this link  Financial Support – City of Stoke-on-Trent College Sixth Form College (stokesfc.ac.uk) 
I hope you enjoy the remainder of your summer holiday, and we look forward to welcoming you into college very soon. Remember, the college is open Monday to Friday from 9am – 4.30pm. If you require any further information, please contact us on contact our Admissions Team at admissions@stokesfc.ac.uk, via your Cedar account or call 01782 854221.