Course Overview
The T Level Transition Programme (Digital) is a new type of 16 to 19 study programme designed to develop the skills, experience, knowledge and behaviours to support successful progression onto a T Level in either Digital: Software Development, Infrastructure or Support Services.
It is targeted at students who are not yet ready to start a Level 3 T Level but have the potential to progress onto one following a tailored preparation programme. The T Level Transition Programme is a full-time study programme lasting up to a standard academic year in almost all cases.
I found this college's environment and staff to be supportive, providing me with a second chance to improve my grades. They guided me in selecting the right subjects, including GCSE Maths, and suggested the creative pathway for my future studies. Adapting quickly, I felt at ease and able to express myself freely. Whether studying at the LRC on the second floor or the Social Space on the first floor, these spaces helped me concentrate and focus on my studies. Overall, this college has been a welcoming and supportive home for my academic journey.
Zen Bhauyan
Previously: Thistley Hough Academy
Studying: Education & Creative Transition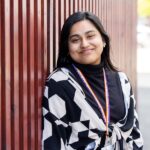 Course Topics
Every T Level Transition programme has five key elements: diagnostic and guidance period, English and Maths skills development, work experience and preparation, introductory technical skills, pastoral support and personal development. The T Level Transition programme (Digital) will develop the introductory technical skills through a technical qualification at Level 2. It is expected that students will have GCSE Maths at grade 4+ in order to access this programme. GCSE English will form the basis of their English skills development.
Course Features
In order to start on the T Level Transition programme (Digital), you must have grade 4+ at GCSE Maths, meet the College entry criteria for Level 3 Transition study, and also want a future career in the digital sector.
The T Level Transition programme (Digital) is a programme of study that will prepare you for Level 3 study upon completion.
You will develop the skills and attributes for a future career in the Digital sector.
Work experience and pastoral support are integrated into the programme to help you prepare for working in a professional environment.
The Digital sector of the economy and the world of work is growing, and offers a range of interesting and rewarding potential future careers
Progression Routes
Studying the T Level Transition Programme (Digital) at the Sixth Form College gives you the opportunity to progress to the Level 3 T Levels in Digital. This could lead on to a degree, degree apprenticeship, or direct employment in a range of careers such as: Network Technician, Software Developer, IT Technician etc. Throughout the course, you will develop life-long learning skills.
ASSESSMENT
GCSE English: 100% exam
Level 2 Technical Qualification: TBC
Work Experience: Employer reference
Make your mark
How SFC will help you to boost your CV by developing your skills and qualifications…
During this course you will be:
Working both as individuals and in collaboration with others in a range of situations.
Studying the approaches of contemporary and historical artists from different cultures and their contribution to continuity and change in society.
Developing a working vocabulary and knowledge of specialist terms relevant to chosen areas of study.
Having visits from contemporary practitioners and the opportunity to visit galleries and exhibitions.