Course Overview
The Foundation Year in Health and Social Care will help you develop the core transferable skills and knowledge relevant to health care, social care, and public health. You will look at many aspects of Health and Social Care, including life development from birth to older adult, and will consider the influence of external factors such as the environment and policy.
You will develop core skills which are relevant to all Health and Social Care areas, such as record keeping, academic writing and reflective thinking, understanding of how health and wellness may be measured, learn the use of common measurements of data, and how you can affect the communication of others. To support your development and work-readiness, employability skills are embedded throughout the Foundation Year with the opportunity to undertake relevant work experience in a Health & Social Care setting. The Health and Social Care Foundation Year course is designed to enable you to progress to undergraduate degree study and relevant employment.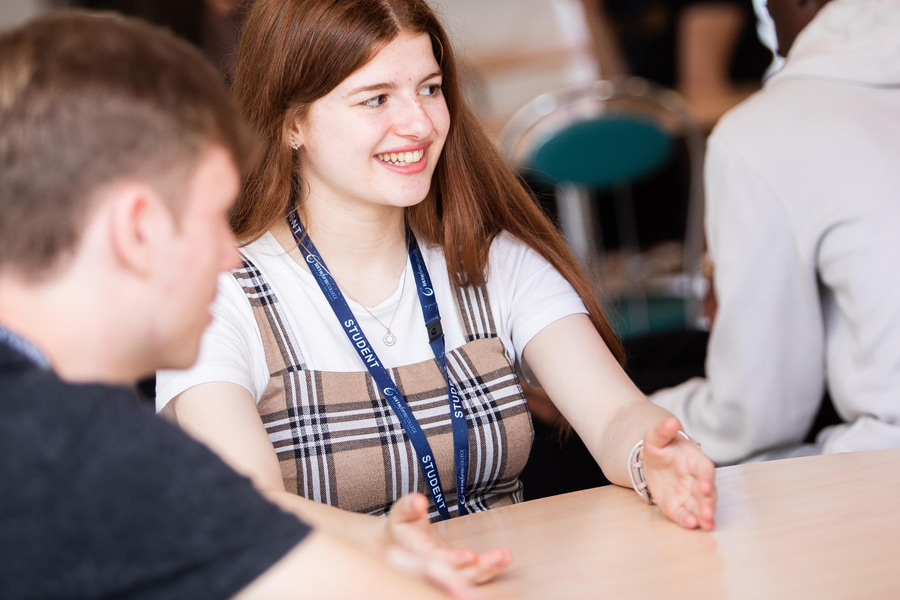 Degree Timetable
To view the Health & Social Care timetable, click here.
In order to ensure our classes adhere to the social distancing rules, our Health & Social Care sessions will have a reduced number of students. This will be broken down via surnames:
If your surname starts with A-M, you be will be allocated a morning timetable
If your surname starts with N-Z, you be will be allocated an afternoon timetable
Course Content
The Health and Social Care Foundation Year is made up of six modules:
Skills for Higher Education
Communication for Personal and Professional Skills Development
Health, Choice and the Lifespan
Introduction to Health and Social Science
Measuring Health and Wellness
Introduction to Health
Academic Commitment
You will be taught through a combination of lectures, seminars, practical sessions and tutorials, which will amount to 13.5 hours per week. You will also be expected and encouraged to complete 23 hours of independent study each week.
Study & ASSESSMENT
You will be assessed through a variety of different formats, this includes presentations, practical coaching, written assignments and work placement portfolio. Teaching will take place at the City of Stoke-on-Trent Sixth Form College.
Where Courses Become Careers
After the completion of the Foundation Year you will be able to naturally progress to the remainder of the BSc (Hons) Health and Social Care at Staffordshire University.  At the end of the Foundation Year, some students chose to make an application to one of the University's professional health programmes.  Alongside some of the other essential entry criteria for the professional health courses, the completion of the Foundation Year can often make for a strong application.  Courses could include:
Health and Social Care
Social Work
Psychology and Counselling
Nursing
Midwifery
Paramedic Science
Entry Requirements
Successful applicants will typically have 48 UCAS points, made up of Level 3 equivalent qualifications, including A Level and BTEC courses. Additionally, we welcome applications from people with a variety of qualifications, skills and experience. Each application will be assessed on their individual merits.
Apply
For more information, and to apply, visit this link and select the City of Stoke-on-Trent Sixth Form College option