Health & Social Care
CTEC
Course Overview
This vocational course covers a wide range of units to develop the skills, knowledge and behaviours required to enter employment in the Health, Social Care or Education sectors.

You will study topics including: Safeguarding; Equality Diversity and Rights in Health and Social Care; Building Positive Relationships in Health and Social Care; Anatomy and Physiology; Supporting People with Dementia; and Sexual Health, Reproduction and Early Development Stages.
You will gain valuable skills, such as communication and teamwork which are highly valued by both universities and employers.
This course will help you to develop your understanding of how care workers need to behave in order to look after people who may not be able to care for themselves.
Qualifications Available
CTEC Extended Certificate (equivalent to 1 A-Level)
CTEC Extended Diploma (equivalent to 3 A-Levels)
Course Topics
Building positive professional relationships in health and social care
Equality, diversity and rights in health and social care
Health, safety and security in health and social care
Anatomy and physiology
Infection control
Safeguarding
Course Features
Learning activities will be relevant to health, social care and child care settings and will provide students with a broad appreciation of workplace practices and the different types of people who use care and support services.
Lesson activities will be varied and will include the use of case studies, independent research, structured tasks, presentations and group work.
You will be encouraged to participate in health and social care related work experience or voluntary work throughout your course.
ASSESSMENT
The courses are made up of 60% coursework and 40% exams, divided over the two years, giving students the chance of at least one resit per examined subject.
Awarding Body: OCR
Where Courses Become Careers
You will develop skills, knowledge and behaviours required to enter employment in the health and social care sector, or to progress in to health or social care related apprenticeships or degree courses, such as Nursing, Midwifery, Social Work, Early Childhood Studies, or a range of other health or social care related degree courses.
Make your mark
How SFC will help you to boost your CV by developing your skills and qualifications…
You will develop professional and personal skills, such as effective communication in different settings, as well as the knowledge and understanding to underpin your skills. You will gain an appreciation of the importance of legislation and person-centered care in the workplace. You will also develop your ability to research information and organise your workload effectively.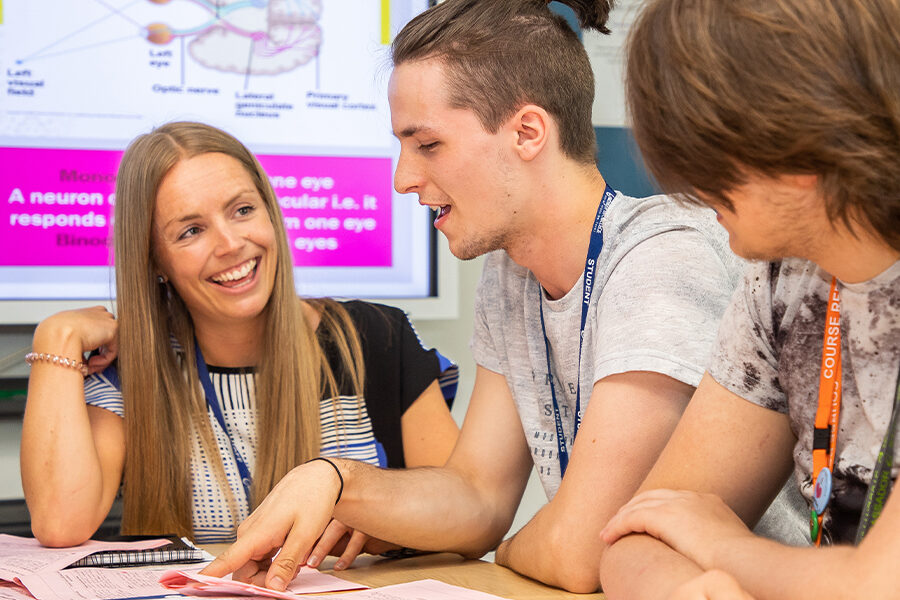 Similar

Courses
On this pathway