Course Overview
Ever wondered how we developed into the society we are today? How the way you see yourself determines the way people identify you? Whether men or women are more likely to commit a crime?
A Level Sociology will help you to make sense of the society we live in and understand the cultural and identity issues which affect us all. You will learn a number of skills including; supporting arguments with relevant evidence, how to investigate and evaluate information, and critical thinking. Sociology opens the door to a fantastic range of interesting careers.
The course will help students understand society's structures, processes and issues. Learning how to work systematically, using your understanding of contemporary life, social theories and methods of investigation. Throughout the course you will discover how to interpret, apply, analyse and evaluate key arguments within the modules that you study on the sociology programme.
Course Topics
First Year:
Education
Methods in Context
Research Methods
Families and Households
Second Year:
Crime and Deviance
Theory and Methods
Beliefs in Society
Course Features
Develop research methods and consider the theoretical perspectives that underpin the study of Sociology
Consider the changing nature of childhood today, both within the UK and globally
Explore contemporary government policy developments in terms of family, education and crime
Develop an understanding of how the society we live in today has been shaped by social movements and government laws and policies
You will have the opportunity to incorporate wider reading of real life events into your studies
Deepen your understanding of how the society we live in today has been shaped by social movements and government laws and policies
ASSESSMENT
Exam: 100%
Awarding Body: AQA
Where Courses Become Careers
Students can progress directly on to degrees in Sociology, Psychology or Criminology. Sociology is also beneficial for degrees in Law, History, Politics or Social Work. Many students study Sociology with a combination of other subjects in order to facilitate a pathway into careers such as teaching, counselling, public services, family support work, social work and social research.
Sociology is a valued A Level by universities, due to the skills you learn over the two years.
Make your mark
How SFC will help you to boost your CV by developing your skills and qualifications…
Studying Sociology at the Sixth Form College will help students learn how to use numerical skills to solve problems and present information logically. Students will become resilient learners who enjoy learning and are willing to listen, learn and contribute developing their skill of independence of thought and, where appropriate, social interaction through teamwork. The students are encouraged to contribute creative and innovative solutions in their work and class discussions.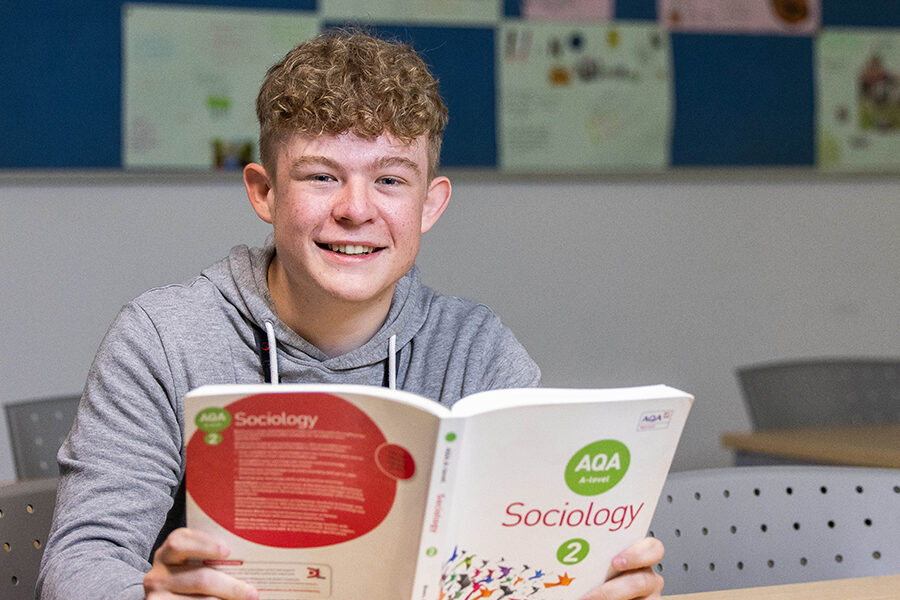 Similar

Courses
On this pathway