Course Overview
Could you turn an idea into a multi-million pound business? Could you be the next CEO of Apple Inc?
In the fast-paced world of business, anything is possible. In this extremely relevant, dynamic course you will learn all about starting a business and managing a large, multinational organisation. It is an exciting course which will give you an insight into the world of business and current affairs. The course will provide you with key life skills through talking to real entrepreneurs and a variety of visits where you will experience the world of business. On the course, you will study a broad range of topics including Marketing, Finance, Operations, and Business Strategy, as well as the business environment in which businesses have to operate. Business students will often take LIBF or Economics, but it equally goes alongside a number of other subjects such as Maths, Computing, English, Media, Graphics or Product Design.
Course Topics
Marketing
Finance
Operations Management
Human Resources
Types of Business
Staff at the Sixth Form College were incredibly supportive of my aspiration to become an Economist. The facilities offered, such as the laptop loan scheme, were brilliant. Taking part in the High Achievers Programme was instrumental in successfully gaining a place to study Economics at the London School of Economics. 
Tilly Taylor
Previously: Endon High School
Studying: A Level Maths, Economics, Statistics, Business & Extended Project Qualification
Next Steps: Economics at the London School of Economics.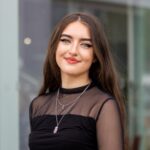 The challenge of studying A Levels in the Business, Finance and Law pathway is enjoyable and has taught me to become more responsible for my workload and efficient in time management. I am also part of the High Achievers Programme, which has provided me with extra opportunities and information to ensure my success at university.
Lucas Burgess
Previously: Moorside High School
Studying: A Level Economics, Business & Law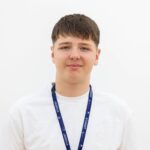 Course Features
Not only will you become a strategic thinker you will become a shaper and influencer.
Challenging and inspiring classroom activities.
No matter what you do in the future, you will work in a business organisation and an A Level in Business will help you.
ASSESSMENT
Exams: 100%
Awarding Body: Pearson Edexcel
results
2022
Pass Rate – 96.3%
High Grades (A*-B) – 56.6%
2021
Pass Rate – 100%
High Grades (A*-B) – 59.1%
2020
Pass Rate – 100%
High Grades (A*-B) – 35.3%
Where Courses Become Careers
From Junior Management roles to Managing Directors, the sky really is the limit with an A Level in Business.
Students from this course often choose to progress to higher education courses and apprenticeships in Business related disciplines.
Careers in Marketing, Finance, Human Resources from small enterprises to large multinational organisations.
Many Business students access CIMA, CIM or other professional qualifications after completing the A Level course.
Make your mark
How SFC will help you to boost your CV by developing your skills and qualifications…
Whilst studying A Level Business you will regularly have the opportunity to visit Manchester, London and Birmingham to support your learning and achievement.
The College Business department have excellent employer links and a regular line up of guest speakers from the world of Business and Finance.
You will be given opportunities to network with employers at special events and functions.
All of our Business students are encouraged to set up their own social enterprises and can be funded up to £5000 for projects. You are encouraged to take part in enrichment activities such as Rise Too, Shares for Schools and Young Enterprise.
Similar

Courses
On this pathway