Course Overview
The T Level Technical Qualification in Management & Administration allows you to gain an understanding of what is needed to work within an administrative or managerial role.
When you complete this qualification, you will be well-placed to develop full occupational competence with the correct support and training.
T Levels are new courses which will follow GCSEs and will be equivalent to three A Levels. These two-year courses have been developed in collaboration with employers and businesses so that the content meets the needs of the industry and prepares learners for work.
Course Topics
Business in context
People
Quality Compliance
Project Management
Change Management
Course Features
This T Level is an alternative to BTEC National Diploma in Business, apprenticeships and other 16 to 19 courses.
A T Level is a nationally recognised qualification that is worth the same number of UCAS points as 3 A levels.
This T Level focuses far more on business vocational skills and can help students into skilled employment, higher study or apprenticeships.
This T Level includes an in-depth industry placement in a business sector where students get valuable experience in the workplace, and employers get early sight of new talent.
PROGRESSION ROUTES
This qualification will primarily prepare students to move into a skilled job but can also lead to further technical qualifications, higher apprenticeships or a degree course.
ASSESSMENT
Technical Qualification: 100% External Assessment
Awarding Body: City & Guilds
The core knowledge and understanding is assessed through two externally marked exams, and the core skills through a compulsory practical employer-set project. The combined results from the exam papers and compulsory employer-set project determine the overall core component grade (A*- to E and U, in line with A-levels).
In order to achieve a grade for the core component, students must have results for the core examinations and the employer-set project. Students are assessed on the occupational specialist content synoptically, through practical assignments graded on a three-point scale (including U): Distinction, Merit, and Pass, in line with BTEC/CTEC qualifications.
WHERE CAREERS BECOME COURSES
University courses in Business and/or Finance would be suitable higher education progression routes. In addition, you may consider undertaking a degree apprenticeship in a business role as an alternative.
industry placement
Industry placement is a mandatory part of the T Level course and full certification of the T Level will not be possible without completing the industry placement. The industry placement is substantially longer than the traditional work experience and so should be significantly beneficial to you and the employer. You are expected to gain substantial technical training as required through your industry placement.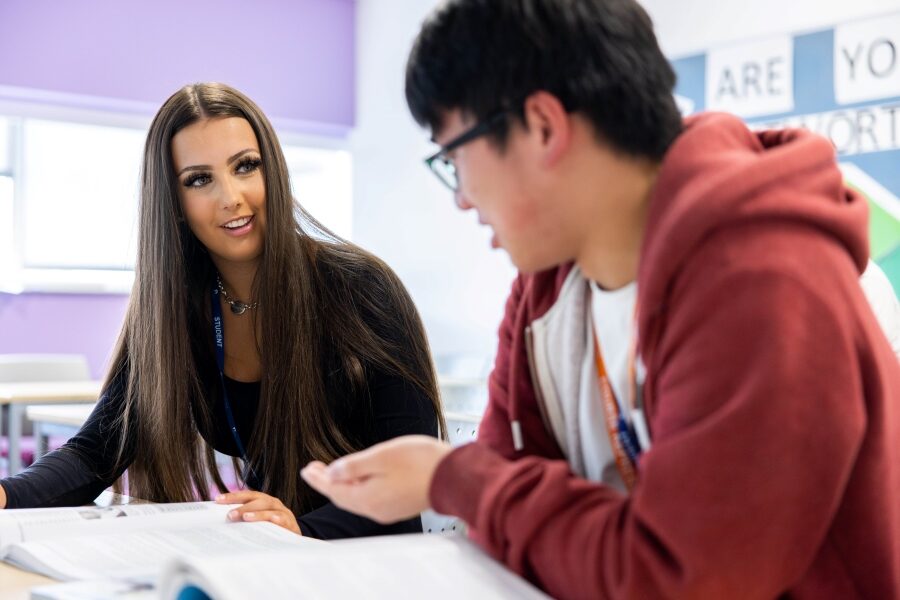 Similar

Courses
On this pathway