Course Overview
Law is an exciting and dynamic subjects which impacts upon everything that we do.
This course will help you to develop your critical thinking and analysis skills as well as the ability to research and interpret case law. Whether you're choosing a career in law, or are just interested in how the legal system works, this course will help you to develop an understanding of some of the key areas of Law with in the UK and how it is applied.
Course Topics
Law Making
Delegated Legislation
Statutory Interpretation
Judicial Precedent
Civil Courts
Criminal Law
Alternative Dispute Resolution
Criminal Courts and Lay People
The Judiciary
Legal Advice and Funding
Law and Justice
Law and Society
Contract Law
Tort Law
Course Features
Law allows learners to learn about numerous areas of law as well as how the legal system operates.
Students develop their knowledge and understanding of the English legal system and areas of both private and public law within England and Wales.
You will gain an understanding of the legal method and reasoning used by lawyers and the judiciary.
You will develop and apply the techniques of legal method and reasoning to analyse and offer answers to problems, based on legal principles, legislation and case law.
You will form the ability to construct conclusions and communicate legal arguments by reference to appropriate legal authorities.
By studying A Level Law you will begin to develop legal analysis, critical analysis and problem solving skills.
ASSESSMENT
Exams: 100%
Awarding Body: OCR
Where Courses Become Careers
A large number of our students progress onto Law Degrees both LLB and combined honours programmes at local and national universities as well as degrees in Criminology, Criminal Justice and Policing.
Law students are also able to access legal apprenticeships and many of our former students have now graduated and work in the industry as lawyers in small and large commercial practices, specialising in areas such as family law, business law as well as criminal law.
Some of our former students are now partners in law firms across the country.
Make your mark
Studying Law at the Sixth Form College will support your research, problem solving and analytical and evaluation skills as well as independence and resilience.
Law students will get the chance to visit the Houses of Parliament as well as local law courts. You will experience how law works in practice by taking part in mock trials and completing sentencing activities. You will also have the opportunity to discuss the various legal professions with guest speakers from universities and the legal profession.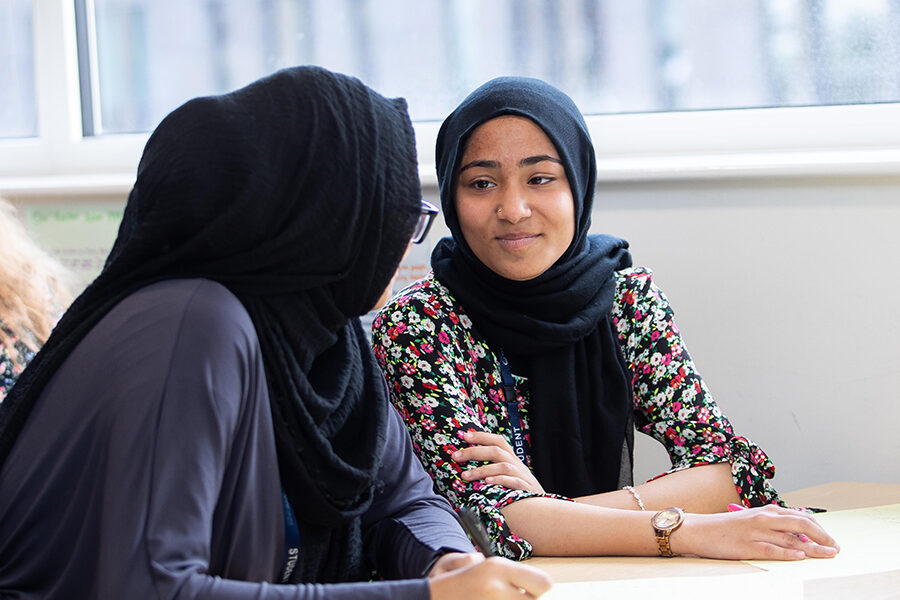 Similar

Courses
On this pathway