Course Overview
Have you always had an interest in the Law?
BTEC Law gives learners an introduction into the study of the legal sector, where learners will consider the elements that make up a criminal offence, the law that governs the family and also what a tort is. Learners will develop an understanding of applying the law to scenarios using cases to support their arguments. BTEC Law includes both coursework and exam elements.
Qualifications Available
BTEC Extended Certificate (equivalent to 1 A-Level)
Course Topics
Dispute Solving in Civil Law
Applying the Law
Aspects of Family Law
 Investigating Aspects of Criminal Law and the Legal System
Testimonials
I took a risk of studying BTEC Law here at Stoke-On-Trent Sixth Form college as I had never studied Law prior to college. I enjoyed all aspects of the course, especially applying the law to scenarios to see how a qualified solicitor would advise their clients. I gained amazing support from my teachers during my time at college who supported me throughout to reach my maximum potential grades.
Freya Thompson
Previously: St. Peters Academy
Studying: BTEC Applied Law & BTEC Business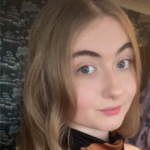 One part that I enjoyed the most about the course was how supportive my teachers were and how they made me become more confident in the work I produced"
Nikola Morawska
Previously: Orme Academy
Studying: BTEC Business, Law and LIBF Financial Studies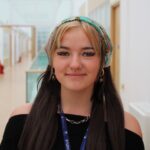 Course Features
Develop an understanding of the way that the UK Legal system works

Look at exciting topics such as Criminal Law and Family Law

Find out about the careers available in Law

Benefit from a variety of guest speakers, from local Magistrates to University professors

Build up knowledge which is applicable across a range of varied career paths and is useful for everyday life
trips & Visits
Take a look at some of the amazing trips and visits that our students have embarked on this year. These experiences have been carefully crafted to support their studies in this subject and we hope they will leave you inspired and motivated!
Bar Mock Trial Competition
A team of Year 1 and Year 2 students are given the opportunity to compete against other local schools and colleges in the Bar Mock Trial competition. Students are given the facts of two cases and have to prepare legal arguments to present in the competition. All students are given a different role to play in the competition including barristers, witnesses, jurors and a court clerk. This is a great opportunity for all students considering a career in the legal profession and a good way to develop the skills needed for the workplace.
Trips to Local and National Courts
Law students have the opportunity to study to visit local courts, such as Hanley Crown Court to gain an insight into how legal proceedings work as they can sit in the public gallery and observe a trial. Students also have the chance to visit national courts such as the Royal Courts of Justice and the Supreme Court in London.
ASSESSMENT
External Assessment: 50%
Coursework: 50% 
Awarding Body: Pearson Edexcel
results
2022
Pass Rate – 94.5%
D*-M – 76.4%
High Grades (D*-D) – 49.1%
Where Courses Become Careers
Those who study BTEC Law progress to higher education to study Law, Criminology, and Policing. Legal apprenticeships are also becoming a more popular route into the legal profession for students.
Career options include Law, Policing, Business, Criminology & the Armed Forces.
Make your mark
How SFC will help you to boost your CV by developing your skills and qualifications…
By taking this course you will develop key attributes and skills that employers and universities are looking for, including:
Academic research
Analytical and evaluation skills
Independence & Resilience
Problem-solving
Lifelong Love of Learning
Similar

Courses
On this pathway