Course Overview
Economics is about choice and the impact of our choices on each other. It relates to every aspect of our lives, from the decisions we make as individuals or families to the structures created by governments and firms. The economic way of thinking can help us make better choices.
You'll look at the fundamental forces which affect our lives, such as employment, prices, international trade and poverty. Economists are often in healthy debate with each other over these issues. It is this controversy which makes Economics lively and interesting and which allows you the opportunity to make your own judgements and form your own opinions.
You will develop a range of skills which will enable you to progress in a business environment.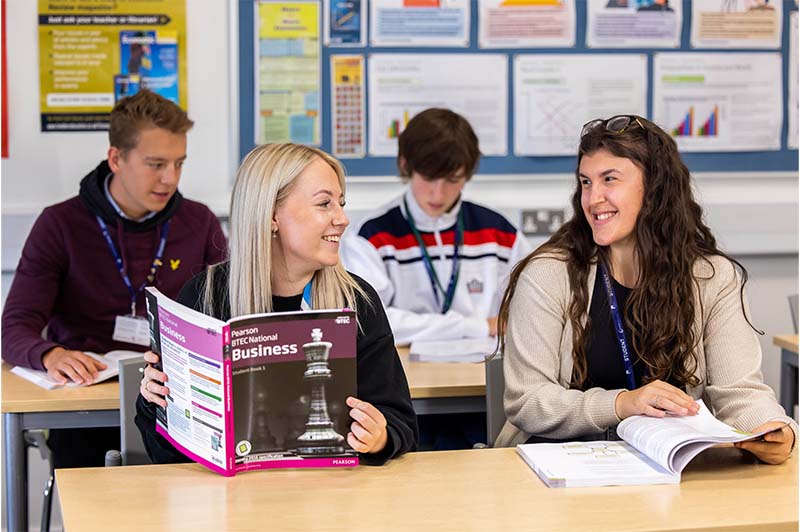 Find Your Feet
Our study suite of Find Your Feet tasks have been designed to give you a taster of college life and the work involved by each subject. We recommend that you complete this work so that you know what to expect in September and to help you to choose the right subjects. There is no limit on how many subjects you can try, so find your feet in our study suite.
It is important to note that this work has no bearing on entry requirements and any work completed will not be marked or graded.
It is not required for you to bring any completed work with you in September, however, we would love for you to share your hard work.
It is a great platform to start your learning conversations with teaching staff and peers in September.
Download your A Level Economics Find You Feet task here
Course Topics
Microeconomics
Macroeconomics
International Trade
Development Economics
Course Features
Gain understanding of why governments & individuals make decisions
Understand the impact of making choices
Get an insight into the regulation of the financial sector
Understand the importance of international trade
Know why economic development is important to everyone
ASSESSMENT
Exams – 100%
Awarding Body: Pearson Edexcel
Where Courses Become Careers
Many students progress to university to study economics and business related degrees which will support a career in a graduate management role in industries such as: banking and finance, accountancy and public policy.
Make your mark
How SFC will help you to boost your CV by developing your skills and qualifications…
The Economics A Level develops your skills in analysis, decision making and problem solving. This is combined with an excellent revision programme to support you in exam preparation. Economics classes often include guest speakers from the industry and trips to the Bank of England, Parliament and university lectures. This course is highly regarded by employers and universities as it develops your independence of thought, ability to apply logic to problems and resilience.
Other courses on this pathway