Course Overview
This course will help you to become a more effective communicator and to explore how language has changed and is used in the modern world.
You will develop your own writing skills in a range of real-life contexts, as well as your ability to analyse other people's speech and writing. You will learn about English grammar and the way people use language differently in different social situations. This course will develop your communication and writing skills through a range of practical applications.
Course Topics
Language, the Individual and Society
Language Diversity and Change
Language in action
Course Features
Develop your skills in writing for a variety of audiences and purposes.
Gain an understanding of how children learn to speak
Apply your analytical skills to a wide variety of texts from real-life speech and writing
ASSESSMENT
Examination: 80%
Non-examination assessment: 20%
Awarding Body: AQA
Where Courses Become Careers
Studying English Language could lead to one of the following careers:
Journalists – Learn how experts structure a good article
Marketing & Advertising – See how the right words can alter the way people think
Philosophers – Appreciate the difference between what we say and what we mean
Speech Therapists – Understand how and why children acquire language
Script Writers – Hone your craft by analysing discourse structure
Teachers – Develop your own abilities in spelling, punctuation and grammar
Make your mark
How SFC will help you to boost your CV by developing your skills and qualifications…
Over your two years studying A Level English Language, you'll develop the ability to constructively criticise yourself as a writer whilst also improving your creativity, independence of thought and communication skills.
Employers who want to pay you for your ability with language will appreciate the fact that you've learned how drafting a piece of work is never just correcting the spelling mistakes.
The skills that you'll learn on this course are widely applicable to many careers and university courses.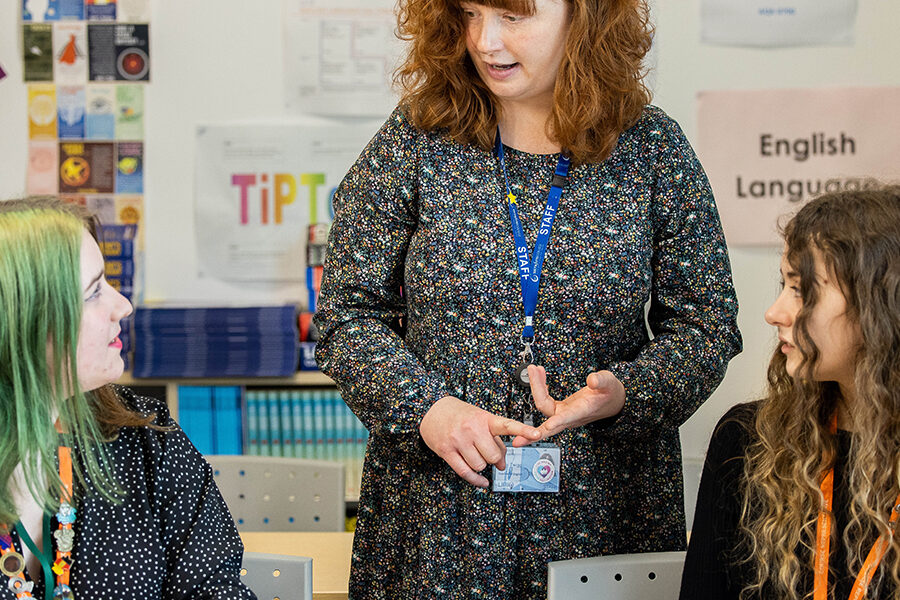 Similar

Courses
On this pathway