Course Overview
Religious Studies is an opportunity to question life, the universe and everything!
Can we prove God exists? Was the world created or did it evolve? Is there life after death? Investigate and have your say about some of the most highly-debated issues in the world today.
Don't let the word 'Religious' put you off! This is a fascinating Philosophy, theology and ethics course which focuses on some of the biggest questions that human beings can ask: is there a God? Where did the universe come from? Why does God allow evil to exist? How do I decide what is right and wrong? What about abortion and euthanasia? Should there be rules about sex? Why do people believe the Bible? Are all faiths equally true? You don't have to be religious to realise that those questions are very important.
Our students love thinking, debating and writing about issues such as these. Our staff are enthusiastic experts who are also examiners and authors. Over the years we have demonstrated that students who work hard will achieve excellent results. Just as important, they thoroughly enjoy the time they spend with us!
Course Topics
Philosophy of Religion – Greek philosophy, body and soul, religious experience, arguments for and against the existence of God, the problem of evil.
Ethics – Ethical theories, sex and sexuality, euthanasia, ethical language, conscience, God and ethics.
Developments in Christian Thought – Human nature and the meaning of life, life after death, the Bible, Jesus, the challenge of secularism, gender in theology.
Testimonials
The teachers genuinely support you and give up their spare time to help you. I was part of the High Achievers Programme and this supported me throughout college. The programme provided me with interview preparation, techniques and skills, and a visit to Oxford University.
Isabella Dobson
Previously: Newcastle-under-Lyme School
Studying: A Level Spanish, Religious Studies, English Literature and EPQ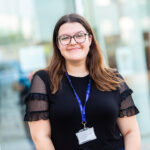 Course Features
THE COURSE – this is a fantastic syllabus with opportunity to discuss a whole range of big questions. It is of interest to everyone – religious or not.
SAFE HANDS – relax, you're in safe hands. You will be taught by examiners and authors who are regarded as experts nationally. You will do well if you put in the work.
PROGRESSION – A good grade in an RS A Level will get you into any university that you wish to go and will give you the skills to succeed when you get there. RS is also one of our most successful areas with pass rates consistently above the national average.
ASSESSMENT
Exam: 100%
Awarding Body: OCR
Results
2022
Pass rate – 100%
High Grades – 50%
Where Courses Become Careers
Religious Studies is about people and their questions. It looks at issues and the responses people give. Religious Studies is a popular A Level both in College and nationally.
A qualification in this subject is valuable in teaching, journalism, medicine and any other area where you come across people and their ideas.
Make your mark
How SFC will help you to boost your CV by developing your skills and qualifications…
Let's be clear. Most people who take Religious Studies do not want to be vicars. However we do have good links with faith groups and local universities that will give students a clear sense of life outside and after college.
On this course:
You will develop RESPECT for views different to your own
You will COMMUNICATE verbally and in writing being precise in your arguments
You will develop a LOVE OF LEARNING, these questions will engage you.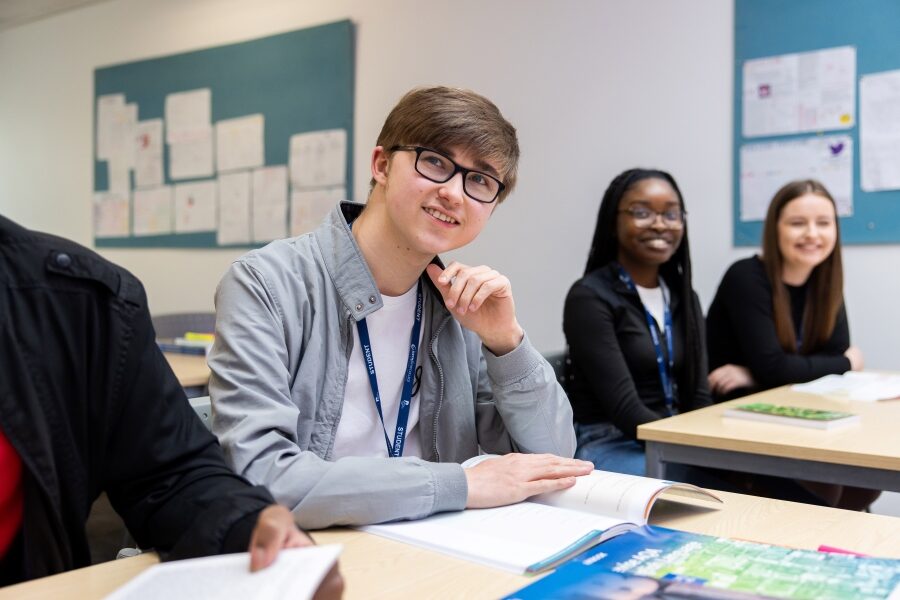 Similar

Courses
On this pathway