APPLIED HUMAN BIOLOGY
BTEC
Course Overview
Applied Human Biology forms the foundation of the Health and Science sectors. This course provides the opportunity for progression into Nursing, Midwifery, Allied Health and Sciences including Life Sciences, Clinical Biomedical Sciences and Physiological Sciences.
QUALIFICATIONS AVAILABLE
BTEC Extended Certificate (equivalent to 1 A-Level)
Course Topics
Everyone taking this qualification will study three mandatory units, covering the following content areas:
Unit 1: Principles of Applied Human Biology including cells, tissues and biological molecules, body systems, immune response, genetics and health.
Unit 2: Practical Microbiology and Infectious Diseases
Unit 3: Human Biology and Health Issues. The mandatory content allows learners to concentrate on the development of their knowledge and understanding as well as essential practical and research skills relevant in applied human biology and health science areas, over an extended period. Learners will also do one optional unit,
Unit 4: Functional Physiology, which has been designed to support progression to applied human biology, health and health science courses in higher education.
Course Features
The BTEC Applied Human Biology course offers an alternative to studying A Level Biology.
The course contains less Maths and Chemistry content than the A Level Biology course.
The course only covers Human Biology topics; there are no Plant Biology or Ecology based topics
The BTEC Applied Human Biology course offers an alternative to students who have an interest in studying Biology as their only science subject; the BTEC Applied Human Biology offers a part coursework /part exam based alternative
ASSESSMENT
Coursework: 42%
External Assessment: 58%
Awarding Body: Pearson Edexcel
Where Courses Become Careers
The qualification is recognised by higher education providers as contributing to admission requirements of many relevant applied human biology/health science courses.
When combined with other relevant qualifications, learners can progress onto further study at higher education. Examples include:
If combined with Health and Social Care BTEC you could progress onto Occupational Health, Nursing or Midwifery
If combined with BTEC Sport you could progress onto Sport Science
If combined with A Levels in Psychology and Sociology, for example, you could progress onto Nursing.
Make your mark
How SFC will help you to boost your CV by developing your skills and qualifications…
By studying this course you will have the opportunity to develop the following
employability skills:
cognitive and problem-solving skills: approaching non-routine problems applying expert and creative solutions, using systems and technology
interpersonal skills: communicating, working collaboratively, negotiating and influencing, self-presentation
intrapersonal skills: self-management, adaptability and resilience, self-monitoring and development.
This course provides transferable knowledge and skills that will prepare you for progression to university. These include:
the ability to learn independently
the ability to research actively and methodically
the ability to give presentations and be active group members.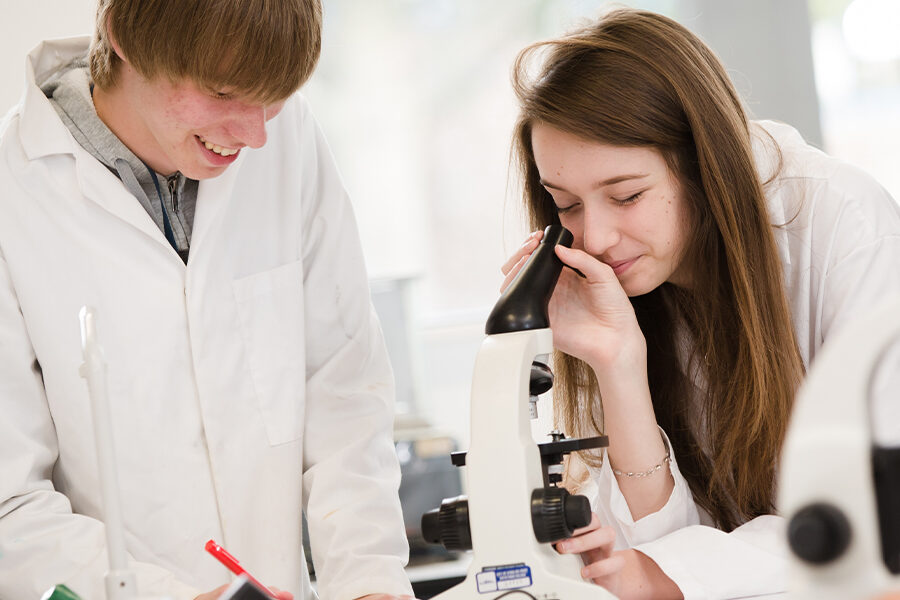 Similar

Courses
On this pathway