Course Overview
We are all born with the urge to understand the world around us. One of the first words we learn to say is "Why?" and then, a little later, "How?"
If you find that the more answers you are given to discover, the more questions you want to ask, then you could well be a physicist in the making and should certainly consider Physics.
A wide range of practical work will be used to support your learning and understanding of the universe. This course combines well with all Sciences, Product Design as well as Philosophy and Music.
Course Topics
Astrophysics
Particles and radiation
Waves
Mechanics and materials
Electricity
Thermal physics
Fields and their consequences
Medical Physics
Nuclear physics
Measurements and their errors
Course Features
Strong mathematical skills are needed to access
and make progress in much of the A Level Physics
syllabus. As such, students wishing to study A Level Physics must study A-level Maths and are advised to study A Level Maths (Fast track) alongside.
Not limiting – opens up progression routes in the fields of engineering and physical sciences.
Hands on – lots of practical activities – at least one a week in university labs.
Physics is a prized A Level to have, recognised as such by top universities
ASSESSMENT
Exams: 100% (3 exams)
Pass/fail practical element separate form grade.
Awarding Body: OCR Specification A
Results
88% pass rate for the last 2 years.
100% of students gained the Practical Skills Endorsement last year.
Where Courses Become Careers
Physics is essential for Engineering –e.g. Aerospace and Aeronautical, Physics, Astrophysics, Nanotechnology and useful for Maths, Computing, Radiology, Physiotherapy, Optometry, Medicine, Dentistry, Armed Forces e.g. Pilot.
Physics graduates are sought after for financial institutions. Employment in the Energy Industry – Nuclear Power and Alternative Energy Production.
The logical thinking and problem solving skills acquired by the study of Physics makes Physicists very employable. Physics graduates have a starting salary 15% above the average.
Make your mark
How SFC will help you to boost your CV by developing your skills and qualifications…
Studying Physics at the Sixth Form College will enhance your resilience through a challenging and complex curriculum. You will have to use your numerical skills throughout the course with most solutions in physics requiring multiple analytical methods, which will need to be presented and utilised in a coherent fashion. Practical sessions will need to be written up in a manner that others can understand, communication skills will be integral for this and will consistently improve as a result.
Your ability to work independently, as well as part of a team, will be improved through participation in practicals.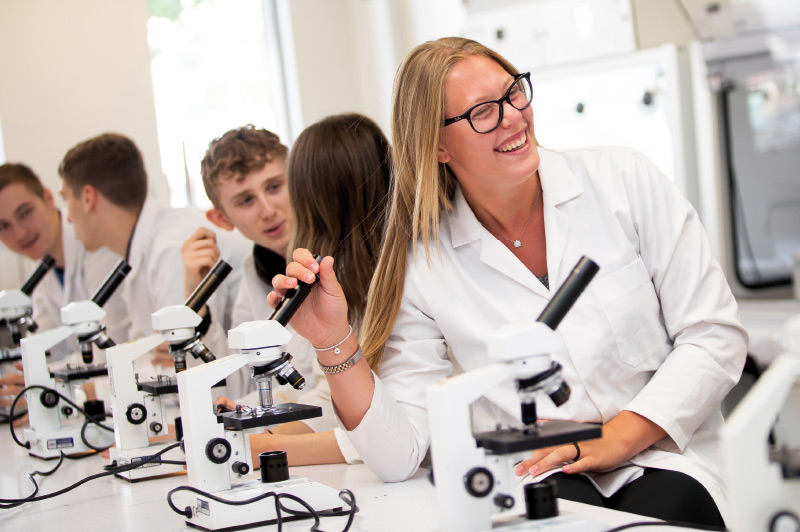 Similar

Courses
On this pathway