Course Overview
Students who have not yet taken their GCSE and those who did not gain at least a grade 5 at high school are best suited to this one year course. In addition students who already have a grade 5 but need a higher grade can take this course on the Higher Tier in order to achieve a higher grade.

The aim of the course is to get you through GCSE maths as painlessly as possible so that you can move on to bigger and better things… and maybe even more maths! Students will be expected to attend ALL lessons and complete at least 3 hours of independent study a week.
We are well aware of the fact that a great number of students needing to resit GCSE Mathematics do not actually like the subject and do not enjoy doing it – It's OK we understand that and we're here to help.
Course Topics
Number
Algebra
Probability
Data Handling
Ratio and Proportion
Shape and Measure
Course Features
Friendly, empathetic staff dedicated in ensuring that you pass
Up-to-date courses and resources
Intensive revision sessions at key times of the year
Online learning resources
Flexible approaches to learning
ASSESSMENT
Exam: 100%
Awarding Body: AQA
Where Courses Become Careers
A good knowledge of mathematics and numbers will help in everyday life – it is a basic skill everyone will need.
Having Mathematics at GCSE at grade 4 is a requirement for many courses, most University degrees and for employment. If you want to study science and business related courses it is essential.
Make your mark
How SFC will help you to boost your CV by developing your skills and qualifications…
Most employers want you to show you can work with numbers and expect you to have a qualification in Mathematics.
Most apprenticeships require a grade 5 in GCSE Mathematics and some professions such as teaching and nursing now expect a grade higher than a 5.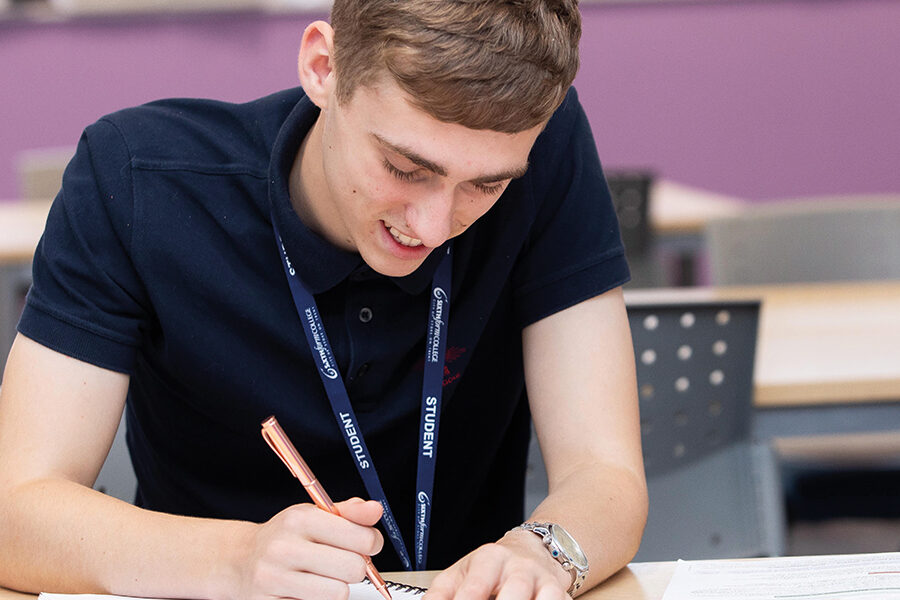 Similar

Courses
On this pathway