Course Overview
What is the chance of winning the lottery? How quickly can a car stop?
You will study a core of mathematics modules which provide a solid background in Pure Mathematics. You will also study Statistics and Mechanics.
These applied parts of the course show you how to use mathematics to answer questions like the ones above.
Course Topics
Surds and Indices
Series and Sequences
Trigonometry
Coordinate Geometry
Probability
Correlation and Regression
Newton's Laws of Motion
Differentiation and Integration
Course Features
Having an A Level in Mathematics is highly regarded by universities and employers.
If you enjoy solving problems and puzzles you will enjoy this subject.
You will open up doors for almost anything.
ASSESSMENT
Exam: 100%
Awarding Body: Pearson Edexcel
RESULTS
51% A*-C grades last year.
25 students gained A*/A in each of the last 2 years
Where Courses Become Careers
Studying A Level Mathematics can lead to a wide variety of higher education courses or areas of employment.
Students can progress to careers in Economics, Medicine, Engineering, Architecture, Accountancy, Psychology, Geography, Finance, Computing and Information Technology or to courses where Mathematics will support their knowledge.
Make your mark
How SFC will help you to boost your CV by developing your skills and qualifications…
Throughout this course we work closely with local universities and each year our students have the opportunity to take part in the national competition 'The Senior Maths Challenge'. We also encourage students to take part in other mathematics competitions locally and nationally to practice their problem solving skills.
The skills that you will improve through taking this course are highly valued by universities and employers. A mathematics qualification requires students to utilise problem solving skills in combination with logic. Through its application to problems you'll improve your independence of thought. Your ability to effectively communicate your ideas and solutions will be enhanced and your resilience as a learner will also be improved.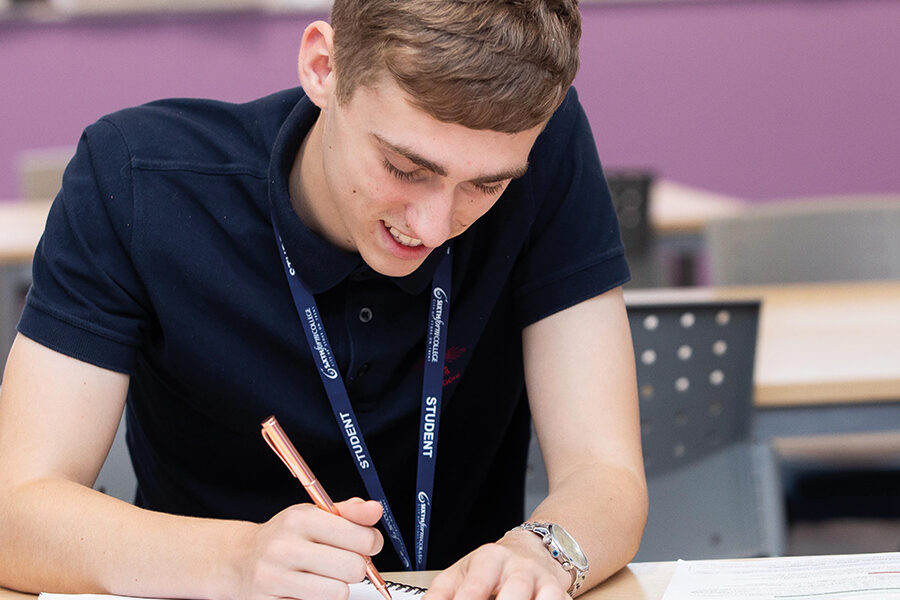 Similar

Courses
On this pathway