Course Overview
Aimed for students looking for a career where they can make a difference to the and lives of others and the environment. This course provides a broad understanding of scientific principles, as well as diseases, diagnostic techniques and treatments. You will develop knowledge and understanding of Biology, Chemistry and Physics concepts and gain skills required for higher studies, training or employment. The course is equivalent in size to three A-Levels and offers a diverse range of progression routes.
Course Topics
The course is made up of seven mandatory units:
Principles and Application of Science I
Practical Scientific Procedures and Techniques
Science Investigation Skills
Laboratory Techniques and their Application
Principles and Application of Science II
Investigative Project
Contemporary Issues in Science.
Additional units studied are:
Physiology of Human Body Systems
Human Regulation and Reproduction
Biological Molecules and Metabolic Pathways
Applications of Organic Chemistry
Industrial Chemical Reactions
Medical Physics Applications
The college staff have been consistent champions whilst I was studying BTEC Applied Science, this has helped me to get to the next step in my educational journey after being accepted in to the Royal Veterinary College to study Veterinary Medicine.
Lucy Somogy
Previously: Blythe Bridge High School
Studying: BTEC Applied Science & Core Maths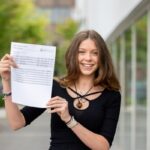 The facilities at college are amazing, especially the partnership with Staffs Uni and the use of their top spec laboratories and lecture theatres. Remember, to achieve your goals you must believe in yourself and work at your best!
T Jay Ellis Dale
Previously: Thistley Hough Academy
Studying: BTEC Applied Science & Extended Project Qualification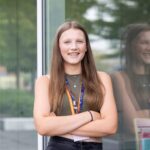 Course Features
The course provides transferable skills such as communication, teamwork, research, and analysis, which are valued in both higher education and the workplace.
The transferable skills that universities value include:
the ability to learn independently
the ability to research actively and methodically
being able to give presentations and being active group members.
BTEC learners can also benefit from opportunities for deep learning where they are able to make connections among units and select areas of interest for detailed study. The course provides a vocational context in which learners can develop the knowledge and skills required for particular degree courses, including:
reading scientific and technical texts
effective writing
analytical skills
practical skills
preparation for assessment methods used in degrees.
The course offers a diverse range of progression routes within the applied science, biomedical science, forensic science and health care sector.
During the course, there are opportunities to improve your grade and to re-sit external assessments.
Progression Routes
This qualification will primarily prepare students to move into a skilled job but can also lead to further technical qualifications, higher apprenticeships or a degree course.
ASSESSMENT
External assessment: each external assessment for a BTEC National is linked to a specific unit. All of the units developed for external assessment are of 90 or 120 guided learning hours to allowing you to demonstrate breadth and depth of achievement. Each assessment is taken under specified conditions, then marked by Pearson and a grade awarded.
The styles of external assessment used for qualifications are:
examinations – all learners take the same assessment at the same time, normally with a written outcome
set tasks – learners take the assessment during a defined window and demonstrate understanding through completion of a vocational task
Internal assessment: most units for the course are internally assessed and subject to external standards verification. This means that you will be set and assessed on assignments that provide the final summative assessment for each unit.
Overall the qualification has 60% Internal Assessments and 40% External Assessments
Awarding Body: Pearson Edexcel
Where Courses Become Careers
95% of universities and colleges in the UK accept BTECs. The qualification carries UCAS points and is recognised by HE providers as meeting admission requirements for a range of courses such as:
Pharmacy
Medicine with Foundation Year
Veterinary Science with Foundation Year
Dentistry with Foundation Year
Applied Chemistry
Biochemistry
Pharmacology
Environmental Science
Forensic Science
Animal Biology
Aeronautical Engineering
It also supports students choosing to progress directly to employment, as the transferable knowledge, understanding and skills will give successful students an advantage when applying for a range of entry level industry training programmes and/or Higher Apprenticeships in areas such as laboratory technician, industrial technician and medical technician.
Make your mark
How SFC will help you to boost your CV by developing your skills and qualifications…
BTEC National units offer opportunities during the teaching and learning phase to give learners practice in developing employability skills. These include :
cognitive and problem-solving skills: use critical thinking, approach non-routine problems applying expert and creative solutions, use systems and technology
interpersonal skills: communicating, working collaboratively, negotiating and influencing intrapersonal skills: self-management, adaptability and resilience, self-monitoring and development, self-presentation.
In addition, the course has employer talks, guest speakers, and University visits and opportunities for work experience embedded within it.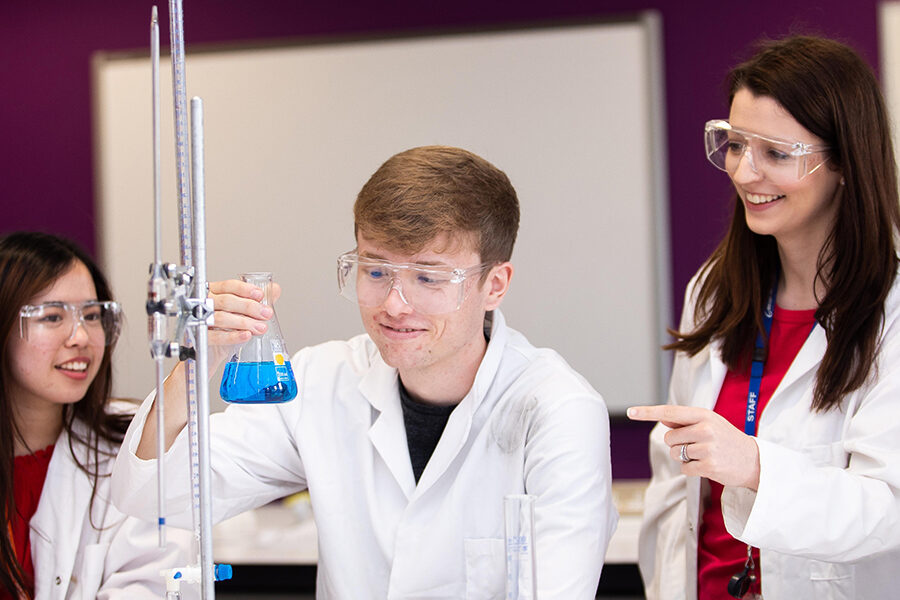 Similar

Courses
On this pathway