Course Overview
Science attempts to explain the world in which we live and the impact that technologies have on our society and our environment. Scientists try to explain and solve problems using evidence.
Studying GCSE Science will give you skills that will help in other areas of your learning for example, understanding data, writing hypothesis and asking questions in group discussions.
Course Topics
Bonding & Calculations
Cells, Organs & Populations
Electricity & Radioactivity
Energy
Environment and Evolution
Enzymes & Genetics
Force and their efforts
How Science Works
Human Biology
Oils, Earth and Atmosphere
Products from Rocks
Waves & the Universe
Reaction Rates, Salts & Electrolysis
Course Features
Completing this course will allow you to gain a nationally recognised qualification in order to enter higher education or employment and will gain you access onto other Level 3 qualifications including BTECs and A Levels in the pure Sciences.
You will understand the role of the scientist, their relationship with the scientific community and their responsibilities towards the community and the environment.
ASSESSMENT
Exam: 100%  (6 exams)
Awarding Body: AQA
Where Courses Become Careers
Most employers and educational progression routes expect all students to have a GCSE in Maths, English and Science. Here at the Sixth Form College you can study GCSE Science alongside other GCSEs or A Levels and/or BTEC courses.
Make your mark
You will develop a range of skills and techniques, personal qualities and attributes essential for successful performance in working life.
During this course you will acquire technical and employability skills, knowledge and understanding.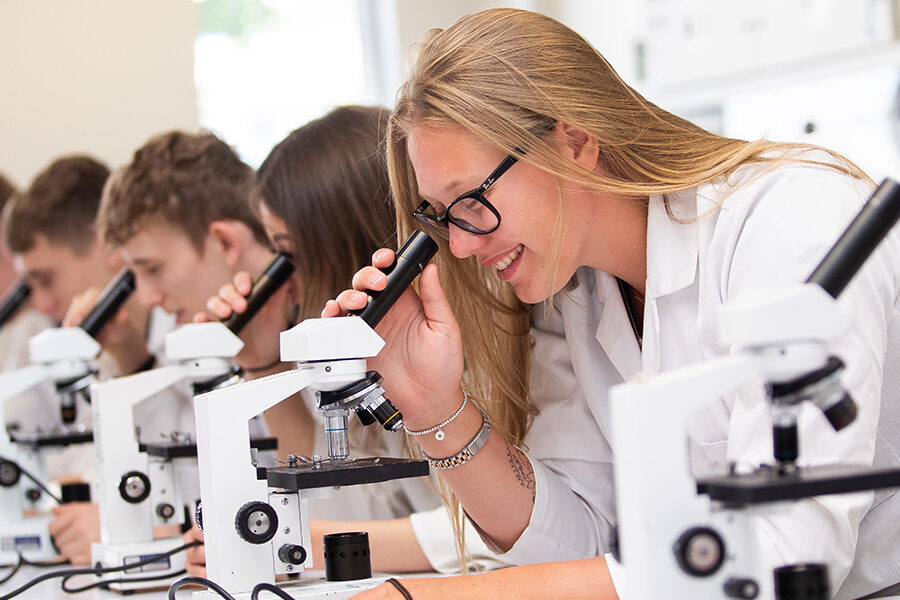 Similar

Courses
On this pathway