Course Overview
These Level 3 technical qualifications will provide learners with the knowledge, skills and behaviours needed to progress into skilled employment or higher-level technical training or study in the digital sector.
Students will gain a qualification equal to 3 A-Levels.
Students investigate cyber security and work in a modern computer lab to secure and defend computer networks, using their practical skills. They will develop skills in computer hardware, software and how to troubleshoot computer equipment, plan networks and develop their confidence in a workplace.
They will engage with many providers of placements, which the students can arrange themselves or seek placements provided by our professional careers team. Students have previously worked within the cyber security and computer support teams of the NHS and many other companies.
More than 200 businesses, including Fujitsu, Skanska, and GlaxoSmithKline as well as many small and medium sized firms, have helped design the course content to make sure young people taking T Levels are equipped with the knowledge and skills that employer's value.
Testimonials
The College staff have consistently supported me whenever I faced challenges or required assistance. My lessons have been enjoyable, and they will serve as lasting memories of my time at Sixth Form College.
Ed Baines
Previously: Endon High School
Studying: T Level Cyber Security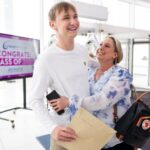 Course Topics
The core components are:
Business context and how digital used in businesses
Data and Digital analysis including the use of Big Data
Digital environments
Diversity and inclusion
Computing related Legislation and their impact
Planning
Security both system and data security
How testing is used in digital industry
Tools used in digital
This is in addition to the Employer Set Project (in first year) and Occupational Specialism Project in second year.
Course Features
Employer involvement as students have to complete a work placement.
Progression to higher level studies in future
Progression to a job in the digital sector
A technical qualification equivalent to 3 A Levels.
Assessed by exams and projects
Progression Routes
This qualification will primarily prepare students to move into a skilled job but can also lead to further technical qualifications, higher apprenticeships or a degree course.
ASSESSMENT
100% external assessment.
Where Courses Become Careers
Digital sector and services including technical support, data analysis, software development.
Make your mark
How SFC will help you to boost your CV by developing your skills and qualifications…
Students taking the T Level in Cyber Security will gain the skills, knowledge and experience needed to progress to highly skilled employment, higher level study or an apprenticeship.
The Stoke 6th Graduate Attributes will be developed and enhanced during this course. Resilience, independence of thought, communication skills, problem solving skills and the contribution of creative ideas will all be encouraged throughout the T Level Cyber Security.
industry placement
Industry placement is a mandatory part of the T Level course and full certification of the T Level will not be possible without completing the industry placement. The industry placement is substantially longer than the traditional work experience and so should be significantly beneficial to you and the employer. You are expected to gain substantial technical training as required through your industry placement.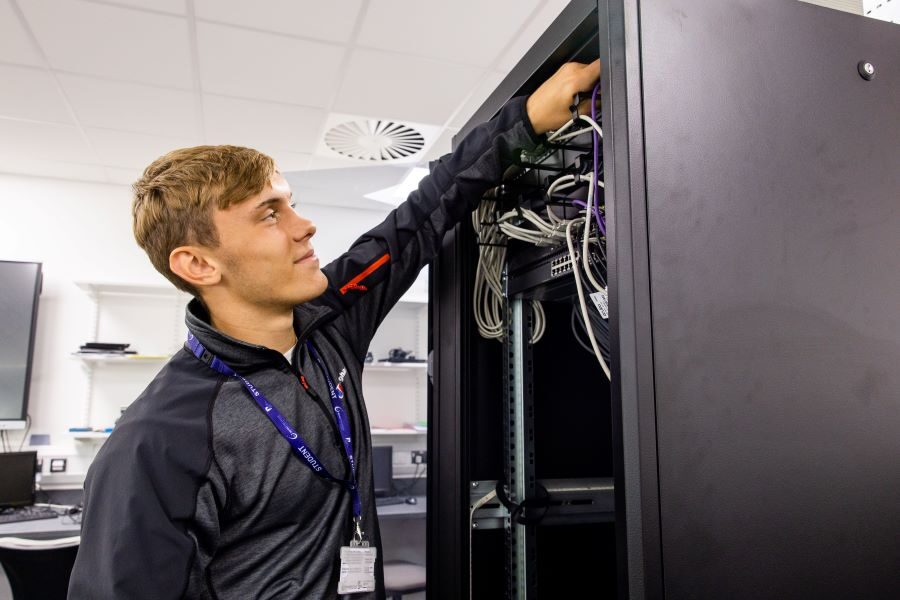 Similar

Courses
On this pathway