Course Overview
Interested in what makes computers tick? Want an introduction to computing? If you like solving problems and you can think logically then Computer Science is the subject for you.
You are given the opportunity to study current computer applications; high level language programming and systems analysis and design. Computing combines well with all Sciences, Mathematics, Product Design, Interactive Media and many other subjects.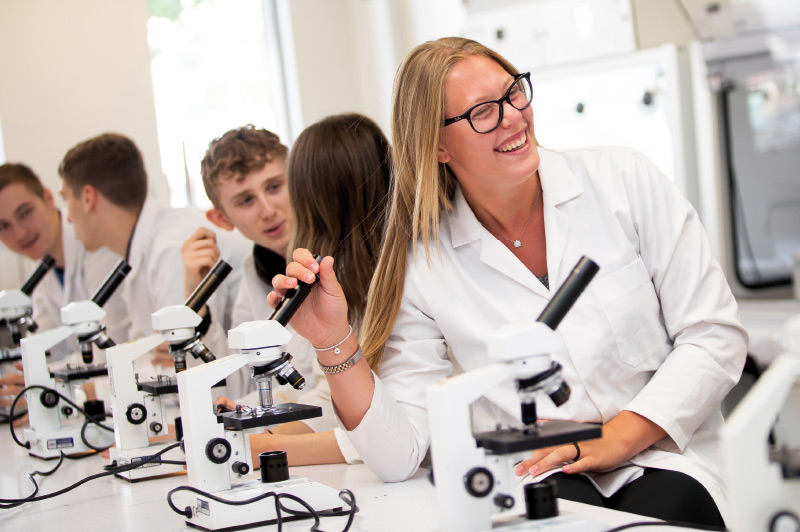 FIND YOUR FEET
Our study suite of Find Your Feet tasks have been designed to give you a taster of college life and the work involved by each subject. We recommend that you complete this work so that you know what to expect in September and to help you to choose the right subjects. There is no limit on how many subjects you can try, so find your feet in our study suite.
It is important to note that this work has no bearing on entry requirements and any work completed will not be marked or graded.
It is not required for you to bring any completed work with you in September, however, we would love for you to share your hard work.
It is a great platform to start your learning conversations with teaching staff and peers in September.
Download your A Level Computer Science Find Your Feet task here
Course Topics
Boolean Algebra
Numbers Systems
Data Structures
Databases
Data Security and Compression Techniques
Web Based Programming
Programming Constructs
Problem Solving
Constructs
Computational Thinking
Thinking Logically
Recursion
Abstraction
Problem Solving
Working with Stakeholders
Analysing Requirements
Building Long Program
Testing an Evaluation
Course Features
Learn how to write programs using programming languages and write your own simple games.
Learn problem solving techniques which allow you to break the problem into small, manageable pieces.
Apply what you learnt to develop the skills to solve problems, design systems and understand human and machine intelligence.
Clear progression into higher education.
ASSESSMENT
100% Exam
Awarding Body: OCR
Results
100% A*-C grades last year
Almost 70% high grades last year.
Where Courses Become Careers
Students who take this subject may study Engineering, Software Engineering, Computing Science, Games Technology, Information Technology, Information Systems and many other subjects.
Make your mark
How SFC will help you to boost your CV by developing your skills and qualifications…
By studying computing you will learn how computer hardware and software work as well as learning programming fundamentals and problem solving skills. You will be able to apply your knowledge in programming to solve real life problems.
You'll evidence and enhance the Stoke6th Graduate Attributes during this course. Resilience, independent of thought, communication skills, problem solving skills and the contribution of creative ideas will all be encouraged throughout the Computer Science course.
You will have continuous support through very well designed online resources including e-books accessible from home as well as College.