Course Overview
We are delighted to be delivering the first wave of T Level qualifications in Digital: Digital production, Design and Development from September 2020.
This is a two year course which has been developed in collaboration with employers and businesses to ensure that the content meets the needs of industry and prepares students for work. It is a level 3 qualification equivalent to 3 A Levels.
More than 200 businesses, including Fujitsu, Skanska, and GlaxoSmithKline as well as many small and medium sized firms, have helped design the course content to make sure young people taking T Levels are equipped with the knowledge and skills that employer's value.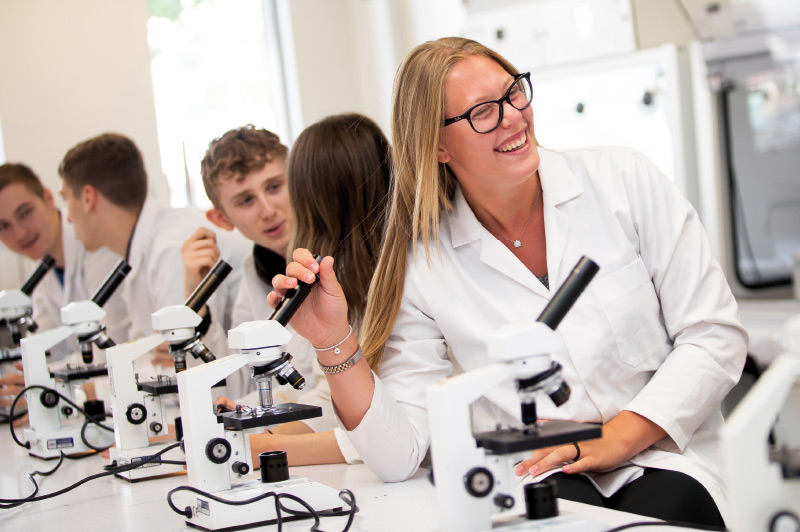 Course Topics
Core theory, concepts and skills for an industry area
Specialist skills and knowledge for a career
An industry placement with an employer, for at least 45 days
A minimum standard in maths and English, if students have not already achieved them.
Students who pass all the elements of their T Level will get a nationally recognised certificate showing an overall grade of pass, merit or distinction. It will also set out the details of what students have achieved on the course.
Course Features
T Levels will be the technical equivalent to A levels.
Around 80% of time will be spent in the classroom with the remaining 20% being spent in an industry placement.
The T level will include an industry placement with an employer so that students can apply their learning in a real workplace environment.
ASSESSMENT
Work placement 20%
Technical qualification 80% (external assessment)
Awarding Body: Pearson Edexcel
Where Courses Become Careers
This qualification will primarily prepare students to move into a skilled job but can also lead to further technical qualifications, higher apprenticeships or a degree course.
Make your mark
How SFC will help you to boost your CV by developing your skills and qualifications…
Students taking the T Level Digital: Digital Production, Design and Development will gain the skills, knowledge and experience needed to progress to highly skilled em-ployment, higher level study or an apprenticeship.
The Stoke 6th Graduate Attributes will be developed and enhanced during this course. Resilience, independent of thought, communication skills, problem solving skills and the contribution of creative ideas will all be encouraged throughout the T Level Digital: Digital Production, Design and Development course.