Course Overview
Music Performance BTEC is the perfect qualification for you to gain knowledge of the music industry in preparation for further study or employment.
You should already have experience of performing, including at school and in other venues. This course will take you to the next level where you will not only learn more about audience awareness and communication but will become an expert at all aspects of backroom preparation for gigs and concerts.
You will gain confidence in solo and ensemble performance and develop greater planning and organisational skills. This course combines well with all subjects, especially Creative & Performing Arts subjects.
Qualifications Available
BTEC Extended Certificate (equivalent to 1 A-Level)
Case Study
When I came to the Sixth Form it was clear that I was going to study Music and I had a great time! Everything from the teachers, to the resources available helped me tremendously during my time there. After the Sixth Form I was honoured to accept a place at Liverpool Institutue of Performing Arts (LIPA) to study song writing and performing. I had an amazing time and while I was there I released my first single 'By the Mersey' and also got through to the judges houses on the X Factor which was an amazing experience. I'm now doing what I love as a full time job!
Harry Holmes
Previously: St.Peters Academy
Studying: BTEC Music, Music Technology and Musical Theatre
Course Topics
What makes a good solo/ensemble performance?
Band Rehearsals
Solo Practice
Pop Music from the 1950s to the present day
Solo Performance
Ensemble Performance
Composing music in one of four chosen decades
Session Styles
Improvisation
Planning a Concert
Course Features
Highly creative
Perform music
Listen to music
Create music
Work in groups
ASSESSMENT
External Assessment: 25%
Coursework: 75%
Awarding Body: Pearson Edexcel
Where Courses Become Careers
This course can lead towards a choice of two pathways, either towards further study at university or to a career in the industry working as a musician.
Students have gone onto study at Music College or at well-known universities.
Make your mark
How SFC will help you to boost your CV by developing your skills and qualifications…
Through regular performance you will improve your confidence and competency as a performer. You will frequently work as part of a group which will develop your ability to contribute creative ideas and increase your independence of thought. Learning how to be a successful musician will encourage resilience and foster a lifelong love of learning.
The College has links with many professional musicians and music colleges. Students have the opportunity to perform inside and outside of College in various venues across the city.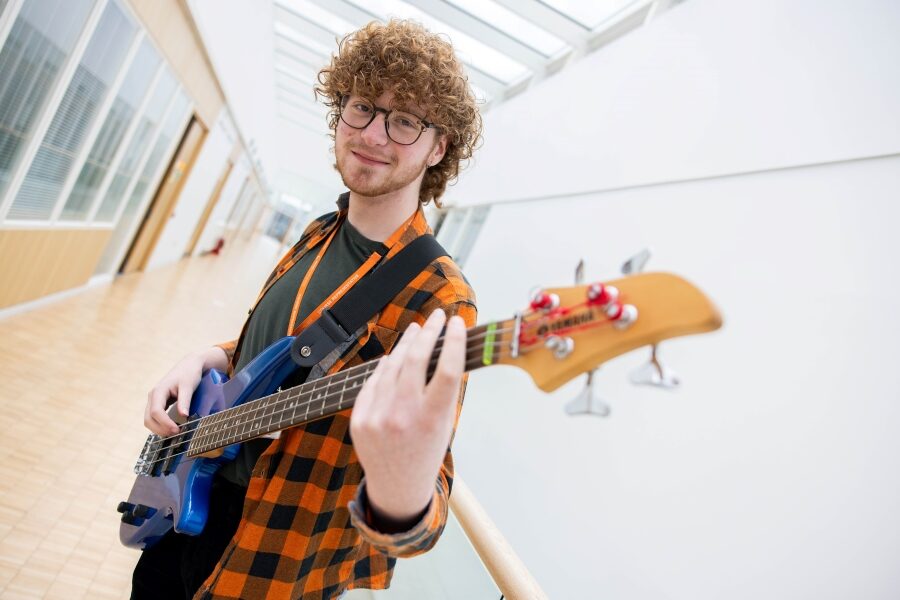 Similar

Courses
On this pathway