Course Overview
Lights, camera, action! This practically focussed programme is designed to introduce you to the technical skills needed to succeed in the TV and Film industries.
You'll develop an appreciation for the way films are made and you'll learn how to make your own, using industry standard editing and filming equipment. You'll also gain an understanding of emerging developments within TV and Film and will leverage work experience and enterprise opportunities for personal development.
Qualifications Available
BTEC Extended Certificate (equivalent to 1 A-Level)
Course Topics
On the course you will cover a range of practical and theoretical skills and work on a number of client briefs. You will learn:
Film Production (Unit 10)
Digital Media Skills (Unit 3) – External Exam
Lighting (Unit 36)
Film Editing (Unit 21)
Scriptwriting (Unit 19)
Testimonials
My time at Stoke Sixth Form College has been two of the best years of my life! It allowed me to meet new people and ultimately find two subjects that I am passionate about to move forward with in my career, I have now progressed on to a Digital Apprentice working with the BBC.
Ruby Mullock
Previously: St. Margaret Ward
Studying: BTEC TV and Film Production & A Level Photography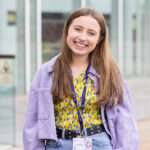 Course Features
All work has a link to how real life video production works. You will develop a range of different skills throughout the course, such as editing, sound and cinematography.

You will also:
Develop an appreciation for the craft of filmmaking
Learn about the history of film and some of your favourite filmmakers
Create practical projects and make your own films
Work with industry standard equipment and technology
Develop the key skills universities are looking for
Learn to develop, pitch and present your own work
Work in teams and be your own production company
ASSESSMENT
33% of the course units are external assessments which means that you will complete planning and practical activities under timed conditions in college following briefs set by Edexcel.

The additional units are all work produced as coursework. These will be marked and assessed by the teacher before being verified by Edexcel.
Results
Pass Rate 100%
High Grades 84%
Where Courses Become Careers
Students who study Digital Film and Video Production can progress to a range of university and apprenticeship options. Past students have gone on to study at some of the top Film production university courses and onto training schemes with employers such as the BBC. The course covers all of the practical skills a future university or employer would be looking for.
Make your mark
How SFC will help you to boost your CV by developing your skills and qualifications…
You will learn and develop skills through the use of industry standard software and facilities, preparing you for both higher education and employment. You will study aspects of professional practice within the Media Production industry as part of the course. This will have a full understanding of the different job roles available to you in the film and TV industries, which could support you gaining employment at a junior level directly from College.
The majority of your projects will be live briefs allowing you to speak directly to a client whilst exploring aspects of the Production process.
All projects and assignments will focus on developing your own individual skills giving you the greatest opportunity to gain employability skills including:
Creativity
Time management
Communication skills
Organisational skills
Additional activities such as trips, visits and guest speakers will be arranged throughout the course. These will be project and progression focused. These are optional activities and fees will be charged. Details will be available from the course leader.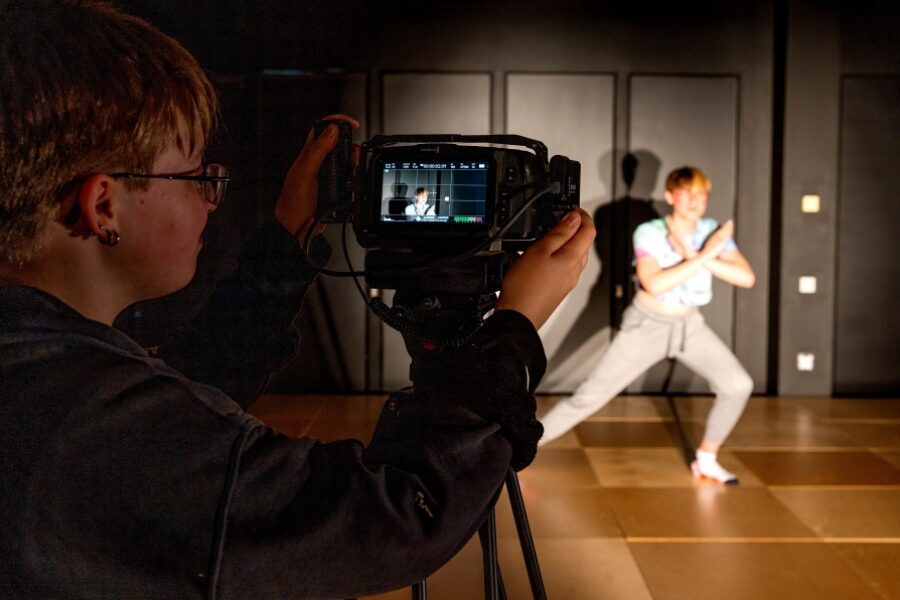 Similar

Courses
On this pathway