Course Overview
Are you interested in a career in the Film and Television industry? Are you looking for a practical skills based course? Then this is the course for you!
Through studying this course you will understand the principles of Film and TV and how to apply these in practice. You will learn about how to plan creatively including storyboarding and scriptwriting, learn how to pitch film and animation ideas in both written and verbal form, and that's not to mention the vast array of equipment and software you will become experienced in using! Students studying Film and TV Production will develop industry standard skills from the word go. You will use professional software e.g. editing programs such as Adobe Premiere Pro and After Effects, as well as audio editing software such as Audition. This course combines well with other BTEC and A level courses including Media, Music Performance and Photography.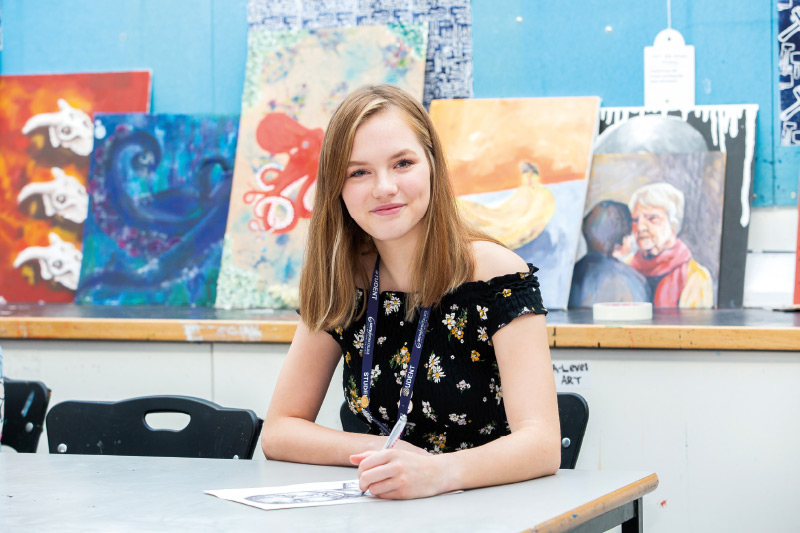 Qualifications Available
BTEC Diploma (equivalent to 2 A-Levels)
Course Topics
Single camera techniques
Video editing techniques
Audio editing techniques
Filming on location
Setting up a studio shoot
Lighting techniques
Stop frame animation
Script writing
Story boarding
Course Features
All work has direct links to real life video production work.
You will develop a variety of filmmaking, sound and animation skills that feed directly into your own video production work.
You will have opportunities to speak to and consult with industry professionals, with the opportunity to visit film festivals and TV and film studios.
ASSESSMENT
Two of the units are controlled assessment units which means that you will complete planning and practical activities under timed conditions in college using set briefs provided by Edexcel.
The additional eight units will be assessed as coursework, marked by your teacher and verified by Edexcel
Awarding Body: Pearson Edexcel
Where Courses Become Careers
You can progress from this course directly to university, onto a Level 4 Apprenticeship or employment. This course will develop the essential skills needed for study at a higher level but also the skills needed on a diverse range of courses including Film Studies, Film and TV Production, Media Production, Advertising, Marketing and Communications.
Make your mark
How SFC will help you to boost your CV by developing your skills and qualifications…
You will learn and develop skills through the use of industry standard software and facilities, preparing you for both higher education and employment. You will study aspects of professional practice within the Media Production industry as part of the course. This will have a full understanding of the different job roles available to you in the film and TV industries, which could support you gaining employment at a junior level directly from College.
The majority of your projects will be live briefs allowing you to speak directly to a client whilst exploring aspects of the Production process.
All projects and assignments will focus on developing your own individual skills giving you the greatest opportunity to gain employability skills including:
Creativity
Time management
Communication skills
Organisational skills
Additional activities such as trips, visits and guest speakers will be arranged throughout the course. These will be project and progression focused. These are optional activities and fees will be charged. Details will be available from the course leader.