Course Overview
We are passionate about training young people to be professional and well equipped to cope in the world of performing arts.
Your time with us will be filled with opportunities to develop not only your performance skills, but also your confidence and social resilience. We have excellent facilities and a commitment to providing the best Performance and Musical Theatre training in Staffordshire.
Lessons will include a wide range of disciplines from drama, dance, music and other performance arts such as; Musical Theatre and Theatre in Education.
Qualifications Available
BTEC Extended Certificate (equivalent to 1 A-Level)
Course Topics
Singing Skills for Dancers and Actors
Musical Theatre Performance
The Healthy Performer
Dance technique and choreography
Creating and performing in a Christmas Variety Show
Creating a children's storytelling festival for a local primary school.
Working with professional performers from the West End on musical theatre skills
Learning how to prepare for auditions
Learning event management skills in planning a show from conception to curtain down.
Testimonials
I decided to study at Stoke-On-Trent Sixth Form College because it provided me with the opportunity to combine both academic A-Levels and BTEC's, including Musical Theatre, which is my main area of interest.
Maddie Brassington
Previously: Wolgarston High School
Studying: A Level English Literature, BTEC Musical Theatre, BTEC Music Performance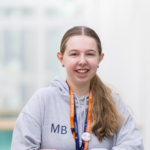 Course Features
You will perform for the public in vocational settings such as Hanley Museum, The Mitchell Arts Centre, The Rep Theatre, Gladstone pottery museum and other community venues such as engaging in theatre in education at local primary schools.
Continuous opportunities to engage in exciting and challenging performance work from creation to performance. Including enrichment opportunities for those with interests in technical areas such as costume, make-up, props, set, lighting and sound.
You will perform at a variety of venues throughout the year and be involved in very exciting local and national projects.
You will develop the technique and skills needed to become a "Triple Threat" in the industry. This means that you will engage in dance, choreography, vocal work, singing, directing and acting.
ASSESSMENT
Controlled Assessment: 33%
Coursework: 67%
Awarding Body: Pearson Edexcel
Where Courses Become Careers
You will develop the key skills and confidence you need to go onto a range of performing arts disciplines either at higher education level or the world of work.
Many of our students regularly achieve places in some of the best institutions in the country such as Lipa and the Laban Centre, as well as many of them going on to become performance teachers themselves.
This course is an excellent introduction to a wide range of progression routes, such as: technical theatre, event management, marketing, directing, writing and stage management, as well as the acting, dance and musical theatre performance routes.
Make your mark
How SFC will help you to boost your CV by developing your skills and qualifications…
Throughout the course you will experience guest lectures from professional musical theatre. This will include sessions with cast members of west end shows such as CATS, Wicked and Billy Elliot. This will give you first-hand experience of the profession. You will be taught by teachers with professional performance experience and excellent links with local theatre companies. This will provide numerous opportunities for you to perform outside of College in Extra Curricular activities and work experience projects.
Similar

Courses
On this pathway